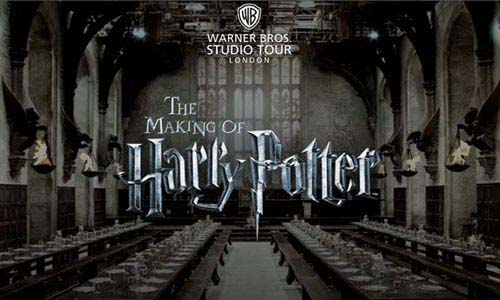 THE thing I like about horror films and tales of the supernatural is that they are fun for all ages.
Yes, some aspects of the macabre can be only for adults, but by and large, everyone can enjoy wolves howling at the moon, ghosts walking through walls and things that go bump in the night.
I've started this website because I want to explore the world of British horror and the supernatural.
And since immersing myself in the subject, I've discovered how British writers are so enamoured with writing horror fiction for children. There is so much rich and wonderful work out there, from series such as Horrible Histories to Harry Potter, that I know I would have adored them when I was a child.
A lot of people I know have read the Harry Potter books as adults and loved them (including my 85-year-old uncle) but I lack the patience to work through those weighty J. K. Rowling tomes.
I do love the movies, however, and that's why I'm looking forward to the Warner Bros Harry Potter Studio Tour in Leavesden, in Hertfordshire north of London, when it opens The Making of Harry Potter in March 31, 2012.
You know the tours are going to be hugely popular and therefore chock-a-block but it will be worth it to see such amazing props and creepy gothic sets.
According to the website, the Warner Bros Harry Potter Studio Tour will include:
Behind-the-scenes walking tour of the studio where Harry Potter was made
Step on the sets for the first time ever
See the actual props, costume and effects from the eight Harry Potter films
I've done Warners Bros Movie World on the Gold Coast in Australia and I've visited Universal Studios in Hollywood, which I both found lacking. They were basically fun parks and I didn't really enjoy them.
This tour in Leavesden looks like it is more about the touring of a movie studio.
The tour promises to have plenty to showcase the brilliant artistry and talent that went into British blockbuster's marvellous props, costumes and sets.
The studio has been used for many top films, including Goldeneye, Sleepy Hollow (excellent!), The Dark Knight and Star Wars Episode 1: The Phantom Menace.
So even If you're more interested in the world of film-making that the boy wizard himself, this tour might be up your alley (and mine too hopefully!)
Anyway, I'll be making my way north to Leavesden next year to do the tour and I look forward to hearing people's feedback when they make the journey themselves.
You may also like to read: