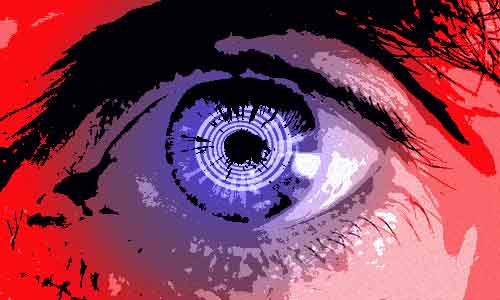 Fortune telling, mind reading and hypnosis. Guest writer MATT WINGETT asks whether these mystical arts are one and the same
---
One of my jobs is that I'm a hypnotist.  I don't do the whole cluck like a chicken thing, but I do help people get themselves over smoking and phobias.  To me hypnosis is an everyday tool.
But there are one or two things about hypnosis that sometimes make me wonder.
One of those things happened today. A friend of mine rang me to tell me the story of how she attended a "future life progression" hypnosis training group – something that she just went along to out of curiosity.
"I don't believe in reincarnation or anything like that, and I don't believe in seeing into the future," she told me. "But something happened at that training course that really blew my mind. I've got to tell someone."
I settled in to listen. If this were coming from anyone other than this friend, I would have dismissed it as a phantasm or an effect of too strong cheese, but my friend has a very commonsense approach to life. She uses hypnosis as a tool in hypnotherapy in a very pragmatic way, and has a kind of no-nonsense attitude about her.
Future life progression, by the way, is pretty much what it says on the tin. It's the opposite of past life regression.  You project yourself into a future existence to see what fate has in store for you.
"Towards the end of the training," she told me "we were asked to team up with someone, and look into their future.  I paired up with a man I had never met before and knew nothing about. He went into a trance and looked at me, and came back to report that in two years' time, he saw me sitting behind a desk in an office. Which is pretty much what I do now – and I wouldn't be surprised if that were to happen in the future, too.
"But then I looked into his future.  And I got the most extraordinary detail.  I told him that I could see him, in the future, in a front garden in Croydon, holding the hands of two little girls, and that over his head were the words: Love is most important of all.  I described the scene in detail, and by the time I had finished, his jaw had dropped."
My friend went on to explain that he told her his story. He was divorced from his wife, who lived in Croydon with their two girls, in a house with a garden, as described.
My friend had no doubt that she had not looked into his future. Her belief system wouldn't stretch that far.  She fixed me with a puzzled eye and said:
"But something happened.  I can only make this from of it: that somehow, I read his mind.  We had never met, and it was such an extraordinary guess to get the details right, and the town where his girls lived. I mean, how else do you explain it?"
How, indeed?
It seems that Spookiness doesn't have to happen in graveyards. That little lift of hair at the back of the neck, the uncanny sensation, can happen in a group of therapists who somehow seemed to have stumbled on something quite inexplicable…
It's what living in the Spooky Isles is all about!
---
Matt Wingett is a hypnotherapist and freelance writer.  His latest e-book, a short story called "The Tube Healer" tells the tale of uncanny happenings on the London Underground.  It is available as a free download from here. 
You may also like to read: