Carry On Screaming (1966)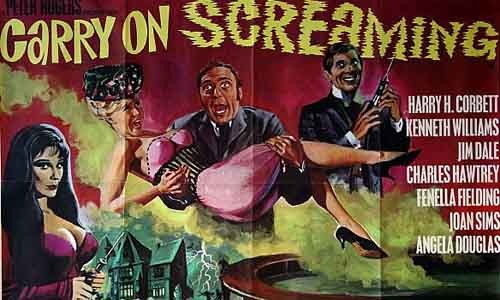 ---
YEAR RELEASED: 1966
DIRECTOR: Gerald Thomas
CAST: Kenneth Williams, Jim Dale and Harry H. Corbett
PLOT: Sinister Doctor Watt is kidnapping beautiful women and turning them into shop mannequins. Fortunately (or unfortunately, depending on how you look at it) clueless Detective-Sergeant Bung is on the case.
FUN FACT: The name of Kenneth Williams' character "Dr. Watt" is a play on "Doctor Who".
140-CHARACTER MINI-REVIEW: Hammer gets Carry On treatment with this hilarious parody of the famed horror studio.
WIKIPEDIA ENTRY: Click here
IMDB ENTRY: Click here
BUY FROM AMAZON: Click here
---
---
---
You might also like: