Spectres of Sutton Scarsdale Hall revisited
H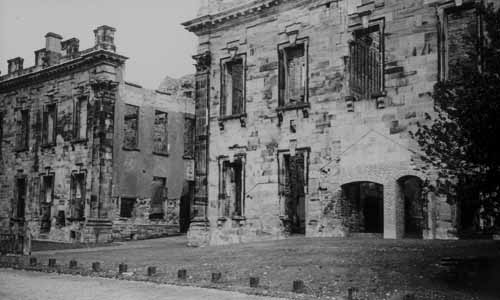 ---
Guest writer KATIE DOHERTY has long been fascinated by the paranormal mystery surrounding Derbyshire's Sutton Scarsdale Hall and its long list of ghostly sightings
---
Derbyshire is finally being recognised as one of the most haunted places in the United Kingdom, its rich history of horrific deaths, burial sites and spooky tales makes it the perfect setting for some very ghostly tales.
Derbyshire covers over 1000 square miles, scattered over this vast and beautiful county are burial mounds, standing stones and churches; all of which have a story to tell.
Whilst living in Derbyshire I wrote an article entitled The Spectres of Sutton Scarsdale Hall and since my initial visit to get a feel for the place I was transfixed by its beauty and its history.
Not only did I want to investigate further but I wanted to look into the spooky happenings that so many people had reported such as a grey figure, movement in the cellar of the hall.
Related Posts via Taxonomies