Back to Bedlam – London's original asylum
---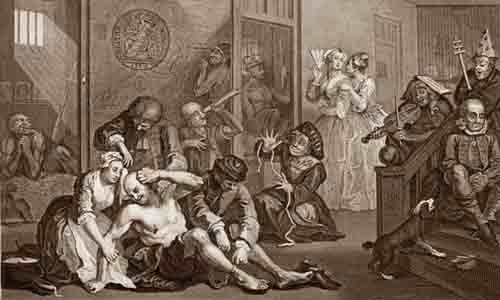 ---
Guest writer AMY CONNOLLY takes a look at London's Bedlam – the world's most famous mental asylum and the four different locations it has held over the years.
---
Bethlem Hospital – better known as Bedlam – is the world's most famous mental hospital. Its name derives from the Church of St Mary of Bethlehem to provide a link to the "holy land".
 Its name today; Bethlem and its nickname; Bedlam (a word commonly used today to describe a scene of chaos) are both medieval variants of the original name "Bethlehem". It has also been referred to as Bedlehem, Betleem, Bethelem and Beddeleem.
Since 1247, the hospital known as Bethlem, has had four different places it has called home. The first site of the hospital was what is now, Liverpool Street Station.  It began its life here as a hospice, hostel and later it became a hospital. No mention of mental illness was found until 1403 when an inquiry into the hospital allows for records of patients to be presented. There are six "insane" men there.
Related Posts via Taxonomies