Mystery still surrounds Enfield Poltergeist case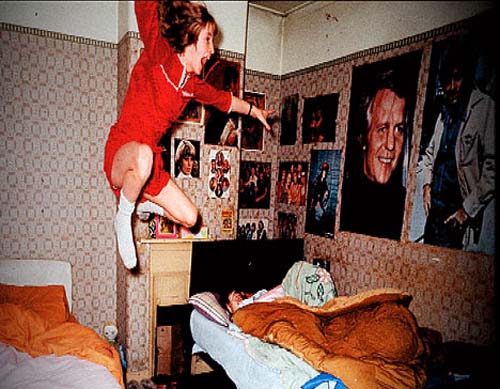 ---
Noted parapsychology investigator and author GUY LYON PLAYFAIR studied The Enfield Poltergeist first-hand in the 1970s. He takes a look back at the spectacular case for The Spooky Isles.
---
The Enfield poltergeist case of 1977-8 was the first of its kind to be witnessed and investigated by members of the Society for Psychical Research from start to finish.
It was also one of the longest lasting, and provided examples of just about everything poltergeists have ever been reported to do, from raps on walls and floors and small objects whizzing around to pieces of furniture including a heavy sofa turning themselves upside down. And much more.
There were the mysterious bass male voices that came out of the mouth of eleven-year-old Janet – or rather, as we discovered, from her false vocal folds (plica ventricularis).
Many of their utterances seemed to have come from her subconscious, but some clearly did not, such as her/his account of how and where a previous occupant of the house died.
Related Posts via Taxonomies