Spooky Twitter Talk: Gary William Murning
---

This is something new for The Spooky Isles. We go on Twitter and hunt down a Spooky fan and ask them 10 burning questions. 
Today, we tweeted Gary William Murning, author from Middlesborough, who has just released his latest book: The Realm of the Hungry Ghosts. Here's the 10 burning questions we asked him:
---
1, Who are you and what you are you about?
@spookyisles I'm a novelist from the north-east of England and I like to challenge and entertain. If it's safe fiction, it's not for me.
2. Sum up your life in one tweet.
@spookyisles I was born, I will live probably a reasonably long life, I will die—and then my books will really start to sell. Typical.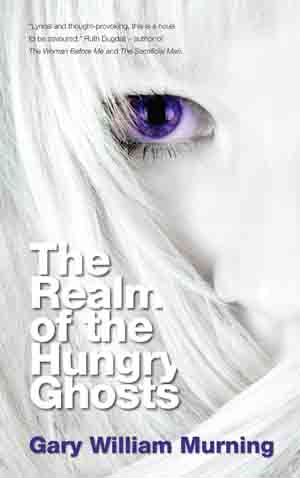 3, Do you believe in ghosts (and have you ever seen one)?
@spookyisles Actually, no, I don't. Very much in the sceptic camp in that regard—though I do like surprises

4. Favourite spooky spot?
@spookyisles That would definitely be Whitby. About three quarters of an hour's drive away. Have loved the place since childhood.
Related Posts via Taxonomies