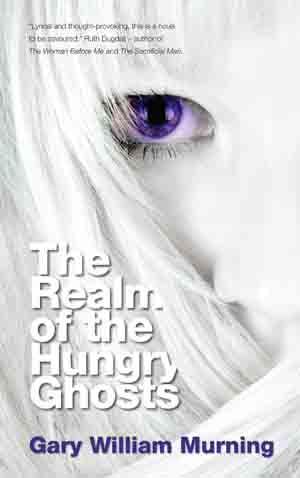 ---

This is something new for The Spooky Isles. We go on Twitter and hunt down a Spooky fan and ask them 10 burning questions. 
Today, we tweeted Gary William Murning, author from Middlesborough, who has just released his latest book: The Realm of the Hungry Ghosts. Here's the 10 burning questions we asked him:
---
1, Who are you and what you are you about?
@spookyisles I'm a novelist from the north-east of England and I like to challenge and entertain. If it's safe fiction, it's not for me.
2. Sum up your life in one tweet.
@spookyisles I was born, I will live probably a reasonably long life, I will die—and then my books will really start to sell. Typical.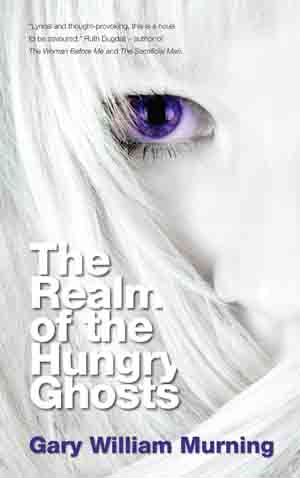 3, Do you believe in ghosts (and have you ever seen one)?
@spookyisles Actually, no, I don't. Very much in the sceptic camp in that regard—though I do like surprises 🙂
4. Favourite spooky spot?
@spookyisles That would definitely be Whitby. About three quarters of an hour's drive away. Have loved the place since childhood.
5. Tell us one interesting fact about yourself that we might not know.
@spookyisles That a tough one! I was on the book related children's television show Book Tower in the early 1980s. Any good?
6. Vampires, zombies or werewolves?
@spookyisles Vampires. Though solidly old school. I don't like these contemporary pretty vampires.
7. Favourite horror film?
@spookyisles So many to choose from but if I have to pick one it would have to be … The Exorcist.
8. Best horror/supernatural author?
@spookyisles To be honest, I don't read as much horror as I once did but favourites would include early Stephen King and Peter Straub
9. What would you like to be doing in 10 years?
@spookyisles Writing still—though hopefully for a lot more money. And somewhere warmer. With a sea breeze and "pleasant views".
10. Got anything interesting coming up?
@spookyisles Well, my new novel The Realm of the Hungry Ghosts has just been launched so promoting that and about to start a new project.
---
---
You may also like to read: