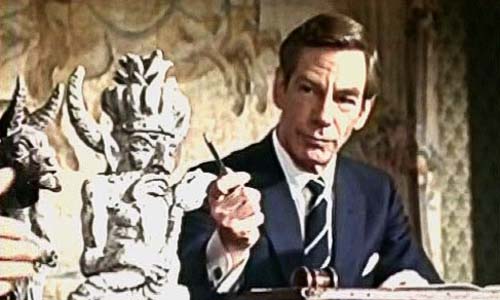 ---
YEAR RELEASED: 1965
DIRECTOR: Freddie Francis
CAST: Peter Cushing, Patrick Wymark and Jill Bennett
PLOT: A collector comes into possession of the skull of the Marquis de Sade and learns it is possessed by an evil spirit.
FUN FACT: In real life the Marquis de Sade's body was exhumed from its grave in the grounds of the lunatic asylum at Charenton, where he died in 1814, and his skull was removed for phrenological analysis. It was subsequently lost, and its fate remains unknown.
140-CHARACTER MINI-REVIEW: Gripping and unusual, Amicus' The Skull is "an eerie shockfest"!
WIKIPEDIA ENTRY: Click here
IMDB ENTRY: Click here
BUY FROM AMAZON: Click here
---
---

KEYWORDS
You may also like: