Aleister Crowley, The Beast of Boleskine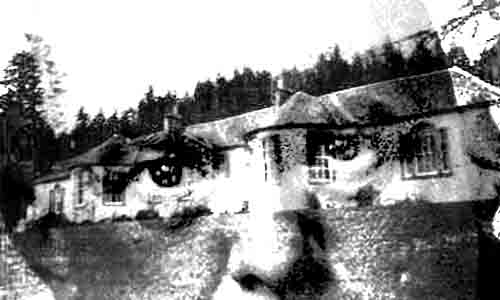 ---
FRANCES ABBOT remembers moving to her new Scottish Highlands community and discovering the mystery surrounding the former home of Aleister Crowley, The Beast of Boleskine
---
I am a city girl born and bred. I used to like the feel of pavements under my feet and the smell from exhaust fumes in my nostrils until I transferred my family to the beauty and tranquillity of the Highlands of Scotland to take charge of a small rural school on the bank of a peaty-brown river that flows down to Loch Ness.
We soon knew most of our neighbours (anyone who lived within a five mile radius) and it wasn't long before we were invited to a party in a big house down by the shores of the loch, Boleskine House.
"I wouldn't go there, if I were you," the school cook told me. "That place is haunted."  She didn't elaborate, just said that you wouldn't catch her walking by there at night.
By this time I had been regaled with many stories of ghosts and hauntings. Just up the road there was the bridge over which a bridal carriage had fallen carrying bride and groom to their deaths over the waterfall and where you could hear wailing at a certain time of the year.
Related Posts via Taxonomies