Hammer's Sexy Vampires: The Karnstein Trilogy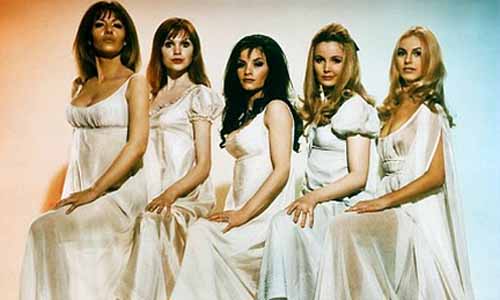 ---
STEPHEN MOSLEY looks at how Hammer turned Sheridan LeFanu's Camilla into a lesbian vampire trilogy saucefest!
---
"Blood, boobs and a good title." – Brian Clemens – on being asked what he thought made Hammer Films successful.
By 1970, the Hammer House of Horror felt that the introduction of bared breasts and lesbian vampires would add a bit of spice to their waning formula. Thus, they turned to the Irish writer Joseph Sheridan Le Fanu for inspiration.
Born in 1814, Le Fanu's supernatural tales are among the finest in Victorian literature. An ex-journalist, he began writing fiction in the late 1830s. Although we love him for stories of satanic monkeys, ghostly hands and blood-stained walls, he is perhaps most famous for his (non-supernatural) mystery novel Uncle Silas (1864).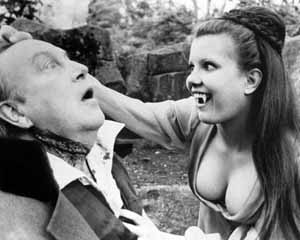 A man with a genuine interest in the bizarre, Le Fanu became a virtual recluse after the death of his wife in 1858; writing strange tales from his bed in the early hours, and haunted by recurring dreams. He died in Dublin in 1873.
Related Posts via Taxonomies