New Jack the Ripper Apps for iPhone/iPad
---
Ripperologist JON REES takes a look at two new Jack the Ripper apps released recently for the iPhone and iPad based on the Whitechapel Murders of 1888.
---
Ripperpedia – The Jack the Ripper Who's Who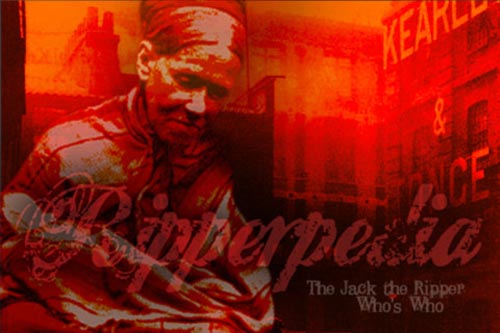 In 1888, the world's first internationally known serial killer – the murderer who became known to the world as 'Jack the Ripper' – took the lives of a number of down-at-heel women in Whitechapel in the East End of London, an area known at the time for its dire poverty and criminal element.
Ripperpedia allows the user to cut through much of the mythological fog surrounding the case and access the facts as an app on your iPad or iPhone.
This nifty little app is from the minds of Adam Wood and John Bennett and is great. It's a mini illustrated Ripper encyclopaedia, with links to related topics on each entry and a handy map of related sites in the East End. There's a fairly comprehensive range of entries so far covering suspects, victims, evidence and locations with free updates promised in the future.
The interface is very user friendly and features an easy to master design, suitable for both a beginner to the case and an experienced Ripperologist who wants facts on hand. It looks great too!
When I downloaded it I did experience a minor bug, but with some help from Adam Wood it was quickly resolved. The app is designed to be run holding the phone landscape, so if you activate it with the phone portrait it won't display right. You must hold the phone with the home button to the right to resolve this (if you hold it with the button to the left it still doesn't display properly). Other than that, it really is brilliant – so you should head straight to the app store and buy it now!
In regards to problems starting the app, I have been informed the developer has fixed the code and the updated version 1.1 is already under submission to the app store.
Related Posts via Taxonomies