REVIEW: Lust for a Vampire (1971)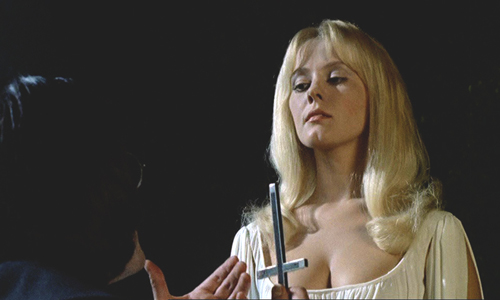 ---
TITLE: Lust for a Vampire
YEAR RELEASED: 1971
DIRECTOR: Jimmy Sangster
CAST: Ralph Bates, Yutte Stensgaard, Barbara Jefford, Michael Johnson.
FUN FACT: Watch out during the pre-credits sequence: as the hooded lady enters the carriage – we can see the reflection of the entire camera crew in the open door!
FUN FACT 2: Yutte Stensgaard was married to Amicus art director Tony Curtis (NOT the actor!)
---
STEPHEN MOSLEY reviews the second in the Hammer Karnstein Vampire Trilogy – Lust for a Vampire!

---
Related Posts via Taxonomies