Happy Birthday James Whale!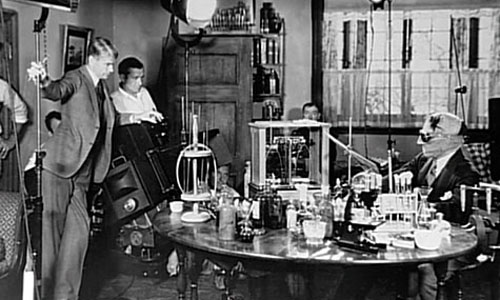 ---
Today is the birthday of James Whale – the legendary English director who made some of Universal's most well-loved horror films, including Frankenstein and The Invisible Man
---
James Whale (1889-1957) didn't direct that many horror films.
In fact, he only directed four. They were:
These films are some of the greatest films ever in the horror genre. Frankenstein, in particular, defined the iconic image of the Mary Shelley creation and made stars of Boris Karloff and Claude Rains. (The Old Dark House was Charles Laughton's first US film, but he was becoming a star already.)
It is for these very reasons that as we celebrate James Whale's birthday today.
Related Posts via Taxonomies