The Bones of St Brides Church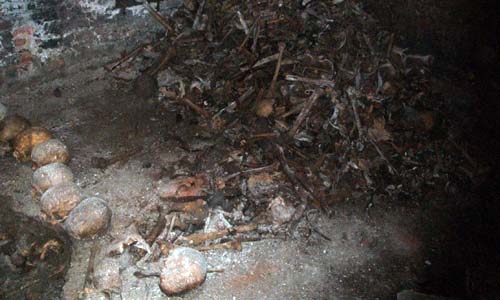 ---
ANTHONY LEWIS recently visited St Brides Church in London where he discovered haunted tales and the remains of Londoners long forgotten
---
In 1650, Tom Cox, a poor coachman, was heading home down Water Lane when he saw a darkly dressed gent hailing him. Accepting one last fare for the night he picked-up the mysterious stranger who wished to be taken to St Bride's Church in London.
When the coach had ratted down Fleet Street to its destination, the stranger turned to face Tom, his eyes ablaze. There in the churchyard the man transformed: growing over twice the height of any person.
Matted fur burst from his skin and his teeth elongated into jagged fangs. Finally a bear-like demon bore down on Tom Cox; who spurred by primal fear, lashed out at the creature with his whip. The beast roared diabolically, vanishing in a burst of flame.
Related Posts via Taxonomies