---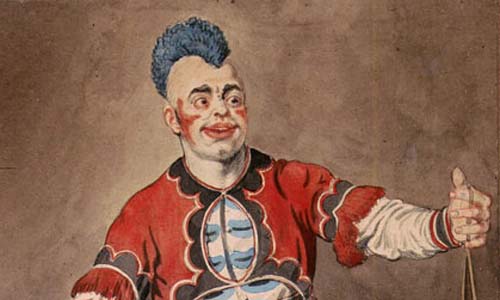 ---
A ghost ape, a phantom choir of monks and a famous clown are just some of the spectres MJ WAYLAND lists on his 101 Great British Hauntings this week 
---
51. A spectral ape is just one of several spirits at Athelhampton Hall in Dorset.
---
52. A skeleton found in a secret chamber could be the cause of sightings of a phantom priest at Lyme Park in Cheshire.
---
53. A ghostly funeral cortege bearing the coffin of Lady Margaret Godolphin has been seen at Godolphin House in Cornwall.
---
54. At Ethie Castle near Aberdeen it is said you can hear Cardinal Beaton as he limps through its corridors with his leg in bandages.
---
55. Fountains Abbey in the Yorkshire Dales echoes to the sound of a phantom choir of monks.
---
56. Little Lawford Hall near Rugby once housed a ghost which was exorcised by 12 clergymen who spirited it into a glass phial.
---
57. Lindisfarne, of Holy Island, is said to be haunted by the ghost of St Cuthbert.
---
58. An 18th Century dandy haunts The Theatre Royal in Drury Lane as does the ghost of the famous clown Grimaldi.
---
59. The ruins of Wycoller Hall near Burnley in Lancashire still hold the ghost of a horseman who murdered his wife there.
---
60. Hermitage Castle in Scotland is haunted by the black magician Lord Soulis who was thrown into a cauldron of boiling lead after murdering the children of local villagers.
---
We will continue to "count 'em down" next week with more of 101 Great British Hauntings!

---
MJ WAYLAND is an author, researcher and tutor specialising in paranormal and alternative subjects. He has an excellent blog called Walker of the Borderlands of Belief.

---
<!-comments-button-->