Angels Watch Over Us In Death
---
---
NICOLA CARPENTER is a taphophile – that's a person who is interested in cemeteries. Today she will begin a regular column for The Spooky Isles about all things cemetery and teach us there is more to memorials to the dead than lumping a bit of stone on top of a buried body.
---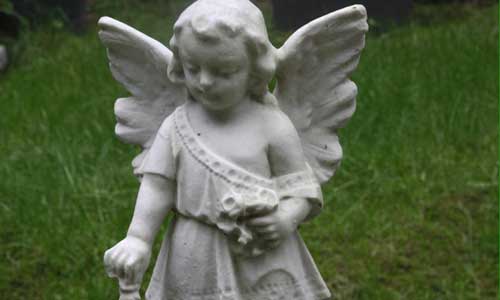 Chances are you cannot pass an old cemetery or churchyard without seeing and angel or two.
Cemetery angels have always captivated me since early childhood, there's something haunting about their silent beauty that calls to me.  In fact it was an angel monument that started me down the road to Taphophilia.
Related Posts via Taxonomies