Bauhaus – Bela Lugosi's Dead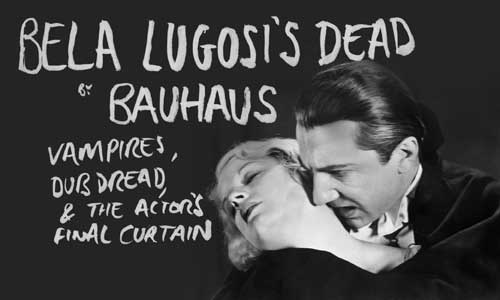 ---
DOM COOPER explains how a classic horror star influenced Northampton Goth Rock outfit Bauhaus
---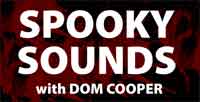 A figure is frozen in terror, enveloped by a giant shadow. Standing against a baroque door, the man is caught in time, trapped in the shadowy form of spiked vampire wings. The image is black and white, worn and old, like a bleached ink stain.
Tripping beats ping and stutter with dub echoes to become punctuated by ominous bass plucks and scrapping open guitar strings. The guitar then ramps up and turns into a swirling maelstrom. Finally a voice intones deeply, sounding somewhere between the voices of Lou Reed and Ian Curtis, speak-singing the words 'White on white, translucent black capes'.
The song is 'Bela Lugosi's Dead' by Bauhaus. The image is taken from the silent film 'The Cabinet of Dr Caligari', a German expressionist film from 1920, which is a giant of silent horror, all angled shadows and haunting expressions. The film image was used on the single's sleeve.
Related Posts via Taxonomies