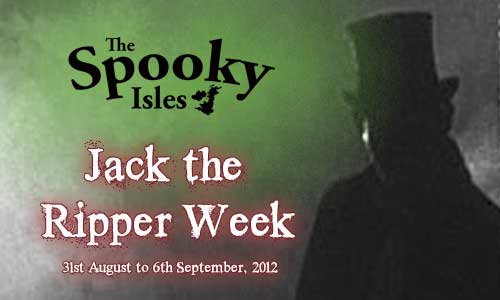 Tomorrow is the 124th anniversary of the night of the first Jack the Ripper murder and for the next week, The Spooky Isles will be publishing articles about these notorious Whitechapel killings.
---
EVERY day in London you can travel to the East End – notably places like outside Tower Underground – and take a walking tour through the areas that were once terrorised by a dark, unknown figure known universally as Jack the Ripper.
As famous to Victorian London as the woman who gave the era its name, this unknown serial killer murdered five woman – possibly more – in the city's East End during the second half of 1888 and is still written about and discussed feverishly 124 years later.
The Spooky Isles has invited a number of Ripperologists and enthusiasts to write articles that we will publish over the next week  – some serious, some not so serious – and  how the murders impacted Old London Town.
---
You may also like to read: