Jimmy Page's Lucifer Rising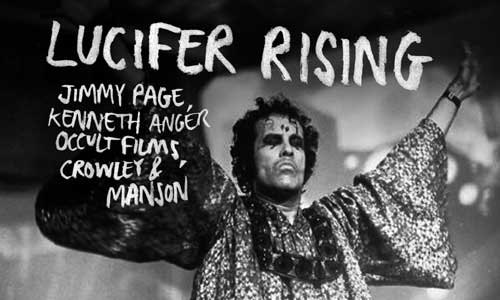 ---
DOM COOPER tells us how Jimmy Page took time off from his Led Zeppelin duties to produce the soundtrack to a spooky experimental film
---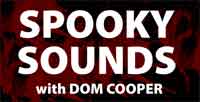 An eastern drone carries a secret invocation up in to a sun bleached sky, soundtracking a sequence of visuals – Isis at Luxor, lightning striking, a magus standing before a portrait of Aleister Crowley, lava erupting, a lizard hatching from a cracked egg. In fact, the list could go on, because the film is 'Lucifer Rising', Kenneth Anger's epic visual poem, which depicts a magical ritual as it is performed simultaneously throughout time.
Kenneth Anger was born in Santa Monica, California, in 1927. He made his first film, 'Ferdinand & The Bull' at the age of ten and went on to become a respected maker of underground films. Anger was also a practicing Thelemite magician and this seeped into his work. He frequently used occult symbolism in his films.
The eastern drone is by Led Zeppelin's guitarist Jimmy Page, who was born in London in 1944. In the sixties he quickly became an in-demand session musician before joining the Yardbirds. His time in the group almost came to an end with the departure of singer Keith Relf and the drummer Jim McCarty, but he recruited replacement members, singer Robert Plant, drummer John Bonham and bassist John Paul Jones, in a bid to carry on as the 'New Yardbirds'. After one brief tour this new band was renamed Led Zeppelin.
Related Posts via Taxonomies