Peterborough Ghosts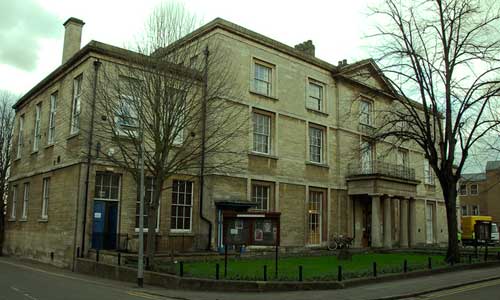 ---
GILL HAWKES looks at Peterborough's ghostly tales of the First World War and Victorian bodysnatchers
---
Peterborough has a long history and many ghost stories associated with it. The cathedral is home to a number of ghosts as are the city's public houses. Lesser known places also play host to the city's dead.
Among the places which are haunted is the city's museum. The ghost of a First World War Australian Soldier, Sergeant Thomas Hunter, is said to walk the corridors. The museum, once the Infirmary, acted as a hospital during the First World War and Sgt Hunter was brought there after being wounded.
Sgt Hunter served in the 10th Corps Australian Expeditionary Force and was from Kurrii Kurrii, New South Wales. He was wounded in France, during the Somme offensive of July 1916 and died in the Infirmary on 31st July 1916. He is buried in Broadway Cemetery and a memorial tablet can be seen in Peterborough Cathedral.
After the visitors have gone, and only the staff remain, curators have reported hearing footsteps walking through the deserted rooms. Sgt Hunter was last seen drifting up the staircase, though those that feel an icy hand on their shoulder whilst wandering the museum believe that they have encountered the late Sergeant.
Related Posts via Taxonomies