The Pig-Man Roams Cannock Chase
---
LEE BRICKLEY reveals the paranormal portal in Cannock Chase in Staffordshire – the home of the mysterious Pig-Man!
---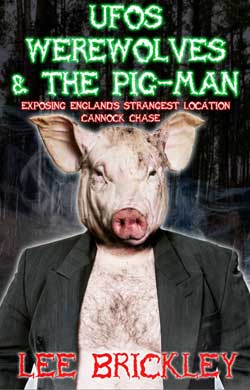 When most people hear the words "paranormal portal" images of Point Pleasant in West Virginia or Sedona in Arizona undoubtedly spring to mind, but did you know these supernatural vortex areas also exist in good Old Blighty?
Well they do, and Cannock Chase in Staffordshire is one of the most active "portal" areas in the entire country, home to many ghastly ghouls and devilish monsters.
With strange sightings galore, this weird forest seems to hold numerous seriously dark and disturbing secrets, particularly relating to the origin of a creature known locally as The Pig-Man.
Related Posts via Taxonomies