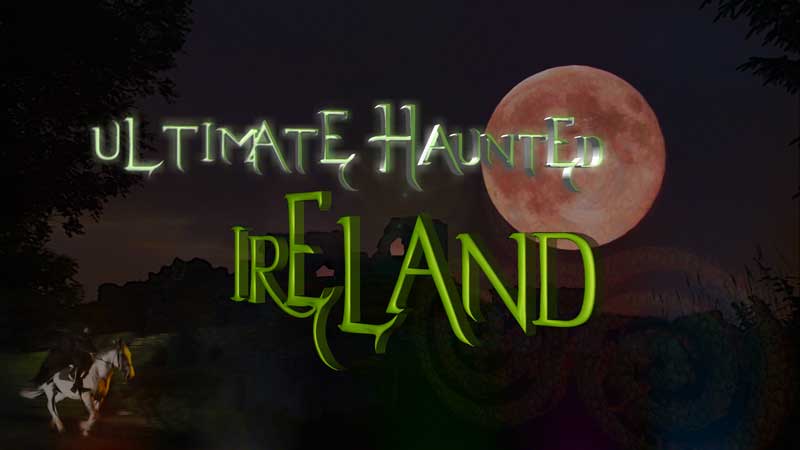 ---
Calls went out around Ireland for our top Paranormal Investigators and Mediums to come forward for an exciting new show called Ultimate Haunted Ireland.  The call was answered and the pilot has been filmed! ANN O'REGAN caught up with Writer and Producer Sandra Hickey of SWV Studios to find out a bit more…
---
SPOOKY ISLES: Paranormal and Ghost Hunting Shows have been big news for over six years, some even visiting Ireland for the odd investigation, yet no one has ever made a series based in Ireland or used Irish Paranormal groups or mediums.  What made you decide that Ireland was the place to be and the time was now for this project?
SANDRA: The green light for Ultimate Haunted Ireland came out of a trip to the US, where the response to the concept from major players was incredible. Everywhere we went TV execs instantly got Ireland's pedigree for Ghost Hunting.
 Here you don't exactly fall over Paranormal Groups in the street as you would in the States or even the UK. What was the response to your media campaign for people to come forward and were you surprised by the quality of expertise available?
The response was amazing, both from Paranormal Investigators and Mediums. We are incredibly fortunate to have some of the most respected Mediums in the country on our team. To have one medium with incredible gifts is amazing to have four is just unbelievable. Not only in terms of the richness of individual experiences we are witnessing, but also in terms of validation, with mediums saying exactly the same thing at different times, without any prior knowledge.
The US has led the way with regards to mainstream Paranormal programming, seeing multi-seasons of several series.   Is Ultimate Haunted Ireland following a tried and tested method or is this something completely new?
What we set out to do with Ultimate Haunted Ireland was to deliver a unique slant on Paranormal Programming for the International Market, in tandem with the unique and fascinating aspects of Irish Culture and Customs. However, based on the frenzy of interest in Ultimate Haunted Ireland from the Irish media and public alike, there is now a definite possibility that Ultimate Haunted Ireland will be aired in Ireland in the not too distant future. The show is fresh, exciting with its unique quirks that only the Ireland can deliver. Where else would you get Traditional Irish Dance being used to liven the Spirits?
Ireland is full of dark history and wonderful buildings, many with stories of hauntings attached.  How did you decide which sites to investigate and why? 
To date the locations have come to us either through direct contact or by peculiar circumstances,  as in the case of the Fishersman Thatched Inn, where our director Noel Duffy, stumbled upon the location while taking a break, as it happened, from evaluating a number of other locations. In the fifteen years of being barely fifteen minutes from The Inn Noel had never known of its existence.
Are you able to disclose any of the locations being used or which Paranormal Group/s are investigating?
Our pilot was filmed in The Fishersman Thatch, in Fisherstown, County Laois. The owner and locals alike claim extensive paranormal activity occurring in various parts of the building, which dated by to 1659. Previous investigation, we found out, had yielded nothing. No Mediums had been used as part of these investigations, which gave us a great opportunity to test our technique of having a team of mediums lead the investigations.
 Are the team investigating using the latest ghost hunting equipment such as the Spirit Vox , Ovilus or even Apps, or is it very much instinctive first-hand experience backed up with recorders and video footage?
While all results are rigorously tested, for us, the investigations start and end with the expertise of our Mediums.
 Were there any shocks or surprises during the filming of the pilot episode?
Bizarre, unexpected anomalies? Yes and then some. Captured on camera? Wow, is all we will say for now!
My thanks to Sandra Hickey for taking the time out to talk about SWV Studios' freshand exciting all Irish take on Paranormal television.  Ultimate Haunted Ireland will be airing later in the year, so watch this space for scheduling!
---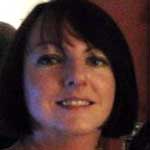 ANN O'REGAN is The Spooky Isles' Ireland Correspondent. She is a writer living in the Mid-West of Ireland after spending many years in London. She is a paranormal enthusiast with a passion for folklore, spooky tales and the dark histories of buildings and places, which she loves to visit and explore.
Follow her on Twitter here.

---
You may also like to read: