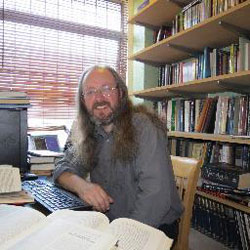 ---
Today's Twitter Talk Spooky Fan is Luton-based paranormal author PAUL ADAMS who has written many books on ghosts and haunting. His twitter handle is @PaulAdamsAuthor
---
1. Who are you and what you are you about?
@SpookyIsles I'm a writer based in Luton, Bedfordshire with a long interest in the paranormal and psychical research.
---
2. Sum up your life in one tweet.
@SpookyIsles A concerted effort to get to the truth behind many of the mysteries that have shaped and influenced mankind over the years.
---
3, Do you believe in ghosts (and have you ever seen one)?
@SpookyIsles I believe that people see and experience ghosts, yes. Not seen one but I have taken part in many seances, that kind of thing.
---
4. Favourite spooky spot?
@SpookyIsles It would have to be the site of Borley Rectory, the famous most haunted house in England. I wrote a book about it in 2009.
---
5. Tell us one interesting fact about yourself that we might not know.
@SpookyIsles Reading @guynsmith Night of the Crabs pulp horror classic in 1977 encouraged me to start writing.
---
6. Vampires, zombies or werewolves?
@SpookyIsles It would have to be vampires. I grew up with Hammer Films starting with Dracula Has Risen From the Grave in 1974.
---
7. Favourite horror film?
@SpookyIsles The Exorcist, but Blood on Satan's Claw is my favourite British horror film of all time. Truly a masterpiece.
---
8. What would you like to be doing in 10 years?
@SpookyIsles A full-time author travelling around the world examining and writing about all the haunted places that don't get written about.
---
9. Best horror/supernatural author?
@SpookyIsles Guy N. Smith for sure, a huge influence. I think James Herbert would have to be a close second.
---
10. Got anything interesting coming up?
@SpookyIsles I have a new book Written in Blood, which looks at the history of vampires in British culture coming out on 1st July.
---
PAUL ADAMS is a Luton-based paranormal historian, writer and publisher. His latest is Written in Blood, a new examination of vampires and vampirism in British literature, film, music and television together with real-life cases including the Highgate Vampire, the Gorbals Vampire and Stoke-on-Trent's Vampire of the Villas. Contains in-depth chapters on Stoker's Dracula, the history of Hammer Films, Gothic and modern vampire literature and vampire-related murderers. Publication date is 1st July 2014 and can be pre-ordered from Amazon. He has written several other books on British ghosts and hauntings including Borley Rectory. Find out more at pauladamsauthor.co.uk Follow him @pauladamsauthor
---
You may also like to read: