---
SELENE PAXTON-BROOKS marks this week's spooky anniversaries and events in the UK and Ireland
---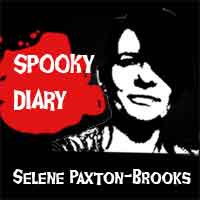 27th July
This Day in Spooky History
1054 Siward, Earl of Northumbria invades Scotland and defeats Macbeth, King of Scotland somewhere north of the Firth of Forth.
1689 Pitlochry in Perth & Kinross – At the pass of Killecrankie is a haunted battle site – ghostly soldiers are seen here.
---
28th July
This Day in Spooky History
1540 Thomas Cromwell is executed at the order of Henry VIII of England on charges of treason. Henry marries his fifth wife, Catherine Howard, on the same day.
1914 Start of World War One, aka The Great War, when  Austria-Hungary declares war on Serbia after Serbia rejects the conditions of an ultimatum sent by Austria on July 23 following the assassination of Archduke Franz Ferdinand.
Some Spooky Fun for Today
1900 Bull daughters see a figure on a path at Borley. The path becomes 'Nun's Walk'. The nun has been regularly seen. I would love to have visited Borley Rectory, unfortunately the building no longer stands, but the village itself, located in North Essex, a couple of miles from Sudbury in Suffolk, is still a magnet to people who are fascinated by 'the most haunted house in England'.
It is believed that in about 1362 a Benedictine monastery was built on the site of Borley Rectory. The story goes that a nun from Bures Convent, about 7 miles away from the monastery, fell in love with one of the monks there. They decided to elope, but their plan was stopped and they were caught getting away in a carriage. A friend who had helped them was beheaded, the monk was hanged and the nun was bricked up behind walls in the vaults beneath the monastery, for their sins. It is these spirits that haunted the rectory, built by the Reverend Henry D E Bull in 1863, on the land containing the foundations of the old monastery.

A ghostly nun was frequently reported at twilight near the house, walking through the games. Bull's daughters even tried to talk to her, but she just faded away as they moved towards her. The villager's had already named the path through the garden as 'The Nun's Walk' and had reported seeing a nun watching them from an upstairs window. Harry Bull built a summer house in the rectory garden, so that family and friends could sit and watch for the nun in comfort, feet up, smoking cigars, while they waited for the apparition of the nun to return.
Years later, in 1943, Harry Price found the jaw bone of a young woman as he dug in the cellars of the Rectory. He was convinced that this was the remains of the spectral nun, who had been walled up and left to die all those years ago. He then attempted to cease the haunting by giving the bones a Christian burial. Unfortunately, it didn't work…
You can read Borley Rectory Haunting: Everything You Need to Know article by Paul Adams here for the full story of the 'Most Haunted House in England'.
---
29th July
This Day in Spooky History
1565 The widowed Mary, Queen of Scots, marries Henry Stuart, Lord Darnley, Duke of Albany, at Holyrood Palace in Edinburgh.
1567 James VI is crowned King of Scotland at Stirling.
1954 Lord of the Rings published . Written by J.R.R Tolkien it began as a sequel to 'The Hobbit', but turned into a much larger work. It was published in three volumes, the first today and the last on 30th October 1955.
---
30th July
This Day in Spooky History
1966 England won the World Cup. Not spooky but VERY important (well,to English people, maybe not the entire UK – Ed.)
---
31st July
This Day in Spooky History
1965 Birth of J. K. Rowling, English author of Harry Potter series of books.
1970 Black Tot Day: The last day of the officially sanctioned rum ration in the Royal Navy.
---
1st August
This Day in Spooky History
1192 Richard the Lionheart landed on Jaffa and defeated the army of Saladin
1714 Death of Anne, Queen of Great Britain
1800 The Acts of Union 1800 is passed in which merges the Kingdom of Great Britain and the Kingdom of Ireland into the United Kingdom of Great Britain and Ireland.
1831 A new London Bridge opens.
1834 Slavery is abolished in the British Empire as the Slavery Abolition Act 1833 comes into force.
1838 Non-laborer slaves in most of the British Empire are emancipated.
1840 Laborer slaves in most of the British Empire are emancipated.
1862 Birth of M,R. James, Goodnestone Parsonage, Dover, Kent. Best known for his ghost stories.
Today's Haunting Anniversary
Queen Anne's Gate, Westminster SW1 – Once a year on this date the statue of the Queen becomes animated and walks around the area.
Some Spooky Fun for Today
2014 Tutbury Castle, Burton-on-Trent, Staffordshire.
Excited about visiting Tutbury Castle today, as this evening the castle is opened up to paranormal investigators or anyone interested in ghost sightings, based on many years of reported sightings on this day.
The castle dates back to the 11th century, sits on wooded slopes next to the river Dove, it has played an important role in English history. It is best known as one of the prisons of Mary Queen of Scots, and she was actually held here four times, and became involved in a plot here that led to her death. The castle has been ruined and rebuilt many times over, but has never been completely abandoned.
Tutbury has a long tradition of ghosts and there have been sightings of a solider on the ramparts, a white lady, a little boy, an old woman, Mary Queen of Scots and boasts a haunted King's bedroom, where people have seen orbs of light and have even fainted!
The King's Bedchamber is particularly haunted, perhaps by King Charles who slept there when he stayed at the castle. People have reported an invisible man who reaches out to hold their hand in the room, perhaps this is the King himself? The most popular spirit to be seen however, is Mary Queen of Scots, who when alive expressed her dislike of the place. She has been seen in various parts of the castle, and could also be the white lady regularly seen at a window, she was even seen collectively by about forty people who thought she was someone dressed up and playing a joke, again she was dressed in a white flowing gown. She was also been seen walking rapidly across the grass, on a hot afternoon in 1984.
Several people have also seen a small boy, commonly confused with a real child. He is often seen in the Great Hall or around the stairs. Occasionally, he has a playmate, little Ellie, believed to be between 5 and 7 years old she has also been seen in the King's bedroom. Could it be Ellie who reaches out to castle guests?
As well as sightings, a spirit has been heard bellowing 'Get thee hence' at John of Gaunt's gateway. This ghostly figure wears a full suit of armour and looks as though he is in charge, and again people have mistaken him for a real man dressed in costume.
So tonight, from 9.00pm I will be joining the summer ghost hunt, when the whole castle will be open for us to explore. There really is no better way to spent a summer evening!
---
2nd August
This Day in Spooky History
1100 Death of William II of England
1870 Tower Subway, the world's first underground tube railway, opens in London, England, United Kingdom.
1894 Death duties are introduced.
Today's Haunting Anniversary
The Rufus Stone, New Forest, Minsted, Hampshire – King William II rises and walks to Winchester on the anniversary of his death.
---
SELENE PAXTON-BROOKS is The Spooky Isles' South East England Correspondent. She is particularly interested in folklore and historical hauntings, "I've been intrigued by the paranormal from an early age. I am also an avid fan of British horror, particularly Hammer and Amicus productions, and I love all things strange and macabre. "
Follow Selene Paxton-Brooks on twitter here.
---