---
Let's finish off Spooky Scotland Week with the terrifying Tam O'Shanter Overture, Op. 51 by Sir Malcolm Arnold.
The dramatic yet sometimes humorous piece of music, based on the famous Robert Burns poem about a drunk's eventful night avoiding witches, bogies and other beasties, was completed in 1955. This recording, of the New Symphony Orchestra of London conducted by Sir Alexander Gibson, was issued in 1959 on the classic RCA LP "Witches' Brew".
You can read more about Tam O'Shanter on the Spooky Isles here.
---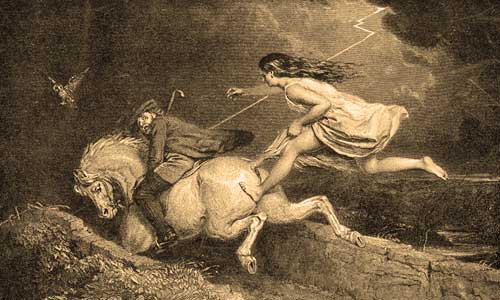 ---