---
Spooky Isles celebrates its first Spooky Scotland Week this week (12 July to 18 July) with the gamut of Caledonian creepiness!
---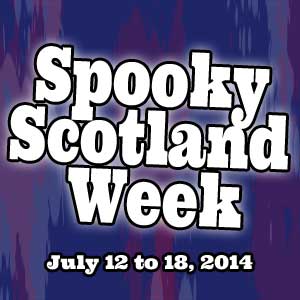 The Spooky Isles is made of many haunted nations and each are filled with their own eerie tales of supernatural and horror.
But there is something about Scotland that has always captured the world's imagination and fear.
Whether it is haunted castles, ghosts harking back from bloody highland clan warfare, the mysterious Loch Ness Monster or  dark cities like Glasgow or Edinburgh with murder and bodysnatching, Scotland has the world of terror well and truly covered.
This week Spooky Isles will run articles  each day by many talented writers telling ghostly and horrific tales from the Scottish Lowlands to the Highlands from the streets of the busiest Scottish city to the loneliest of the moors.
Many thanks to our Scotland editor MJ Steel Collins for her tireless work helping putting the articles this week together and organising contributors old and new.
---
You can read Spooky Isles previous articles about Scotland here
---
You may also like to read: