---
---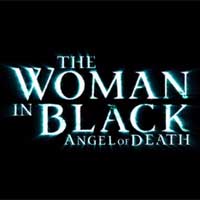 Here's the first teaser trailer for The Woman in Black: Angel of Death
---
"England, 1941 With London in the midst of the blitz, two teachers evacuate a group of schoolchildren to the abandoned Eel Marsh House. Seeking safety from the bombs in the remote coastal location, the group instead find themselves facing an evil far more frightening when their arrival awakens the Woman in Black."
The greatly-anticipated sequel to Hammer's blockbuster 2012 horror, The Woman in Black, is set to be released next year and here's thw first teaser trailer.
The short video shows everything you would expect from Gothic Hammer, a large spooky house, a chair moving by itself and a creepy looking doll for good measure.
Oh yeah, there's even a pretty cool shock to get your heart pumping!
We can't wait for the 2015 release of The Woman in Black: Angel of Death.
---