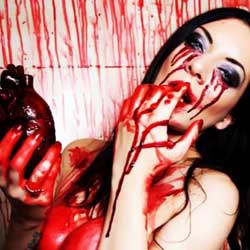 ---
Today's Twitter Talk Spooky Fan is Dani Thompson (@DaniTOfficial), a London-based actress and model has embraced life as a modern-day scream queen
---
1. Who are you and what you are you about?
@SpookyIsles actress, model, presenter, writer, producer, dog owner, pescatarian, red lips, wizard of oz obsessed, glamour girl #screamprincess #horrorbarbie
---
2. Sum up your life in one tweet
@SpookyIsles Blood, sweat & glitter.
---
3, Do you believe in ghosts (and have you ever seen one)?
@SpookyIsles Seeing is believing, I haven't seen one but I'd like to, maybe I'll see one and become a believer one day.
---
4. Favourite spooky spot?
@SpookyIsles The Tower Of London, a castle and jewels, two of my favourite things.
---
5. What do you enjoy most about making horror films?
@SpookyIsles Strawberry flavoured blood.
---
6. Vampires, zombies or werewolves?
@SpookyIsles Vampires.
---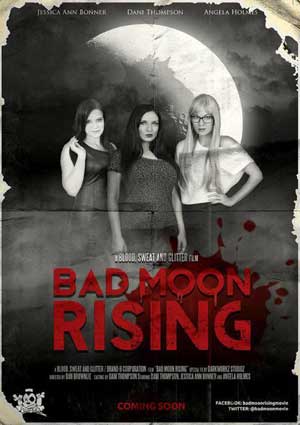 ---
7. You've been in a few films now, what are your favourites and why?
@SpookyIsles Hard to pick favourites, Axe To a Grind was great, shot in LA, Banjo, I played a real nasty character, Cute Little Buggers.
---
8. Favourite horror film – other than your own?
@SpookyIsles Scream.
---
9.  What would you like to be doing in 10 years?
@SpookyIsles I'd like to still be making movies.
---
10.  Tell us about the film you are working on now
@SpookyIsles @badmoonmovie is a werewolf movie centred around a team of female paranormal investigators and their tv show a Scream Team.
---
11. What would your ideal horror project be and why?
@SpookyIsles I haven't played a witch yet, I love witchy films like The Craft so a witchy film would be fun.
---
12. Got anything interesting coming up that Spooky Isles fans should know about?
@SpookyIsles Hoping to film both @GirlForceMovie and @RetreatHorror this year, finish @badmoonmovie and do some more writing.
---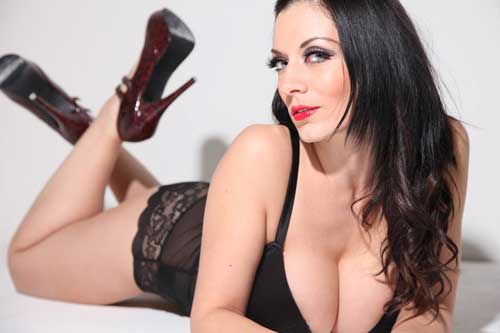 ---
You may also like to read: