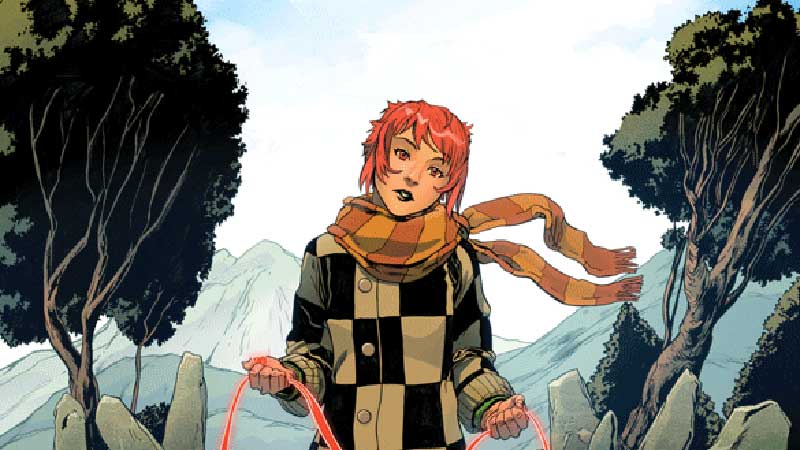 This week sees the launch of the latest arc of supernatural comic Wayward created by Jim Zub and Steven Cummings.  Centred around a half Irish, half Japanese teen called Rori Lane, the originally Japanese based storyline took a twist when Rori was transported to Ireland.  Spooky Isle's own Ann Massey O'Regan is the Irish folklore and monster expert for the internationally popular publication and renowned folklore scholar Zack Davisson has been delighting with tales of Japanese folklore from the first edition. With the latest arc coming out fast on the heels of the news that WAYWARD has been optioned for TV and a board game in the making, CHRIS RUSH took a look at issues 16-20 and the folklore within.
I have to admit when I was handed copies of Wayward I wasn't up to date with the content or indeed the storyline. I don't think I have ever read a comic in my life and I didn't know what to expect when I opened the cover, however, I have to say I was pleasantly surprised!
Instantly I was hit with incredible artwork (I myself have trouble drawing a stick man) and the vast array of colours was phenomenal. I obviously don't want to give too much away for the readers but within the first number of pages I was smack, bang in the middle of a world full mysticism and folklore and I have to say, the quirky Irish humour and slang is definitely on point within these pages.
Making my way through issues 16 to 20 of Wayward I quickly realised that an extreme amount of research had been carried out on both Irish and Japanese folklore and the way the story intertwines tales from two opposite sides of the globe feels seamless and educational all at the same time.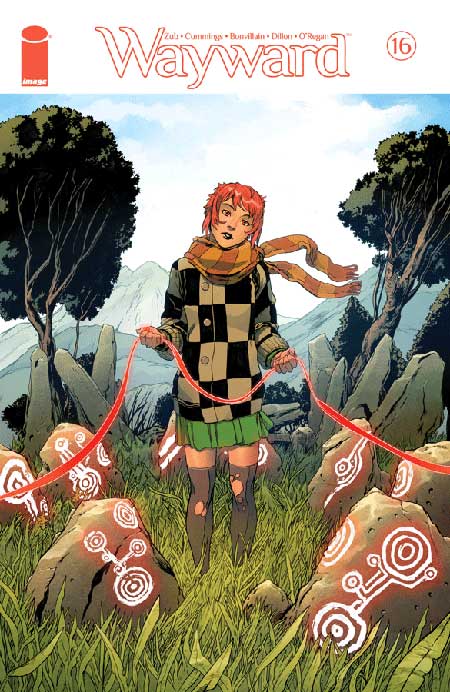 Wayward draws you into a story full of mythical Irish and Japanese creatures, shapeshifters, magic, happiness, sorrow and epic battles which will subconsciously force you turn to the next page to see what is coming next.
A point I also want to make is, story aside, Wayward also includes some interesting back matter at the end of the issue, outlining various history and lore from the lands from which Wayward takes its inspiration, which I think adds to the unique product you get when you set foot into the Wayward world.
It is evident to that the creators appreciate their loyal fan base, which is a refreshing trait, as the back pages are also decorated with cosplays, pictures with fans and fan artwork to name but a few.
So to you the creators of Wayward well done! You got me to read my first ever comic and keep up the good work.
Find out more about WAYWARD and how to get your own editions here: https://imagecomics.com/comics/series/wayward
You may also like to read: