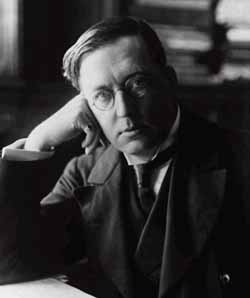 BBC announces new M.R.James adaptation directed by Mark Gatiss to be aired this Christmas
---
Once upon a time, ghost stories were a integral part of British Christmas. The spooky stories of M.R. James and Charles Dickens were looked forward to as much as Father Christmas himself.
It's been a while between eggnogs since we've seen the likes of The Signal Man or A Warning to the Curious TV specials.
But luckily for all of us, the BBC has announced that Mark Gattis (A History of Horror, Sherlock and A League of Gentleman) will make his directorial debut with The Tractate Middoth, this Yule Tide.
Sacha Dhawan (Last Tango In Halifax, Being Human; The History Boys), John Castle (I, Claudius), Louise Jameson (Doctor Who, Doc Martin) and Una Stubbs (Sherlock, Til Death Do Us Part) will star in M.R. James adaptation.
The BBC media release describes the plot as such: "In a quiet academic library, John Eldred (Castle) seeks out the help of young Mr Garrett (Dhawan) in his search for a seemingly obscure Hebrew text. But there is something unusual about this book and something not entirely scholarly about Eldred's intentions. Soon, Garrett's hunt for the Tractate Middoth provokes terrifying apparitions in the library and a vengeful menace from beyond the grave."
Mark Gatiss says: "The wonderful adaptations of MR James's tales that I saw on TV as a child have been a lasting inspiration to me. I'm delighted to restore the tradition of a BBC 'Ghost Story for Christmas' and bring to life a personal favourite – The Tractate Middoth – one of James's most atmospheric, thrilling, and downright scary tales."
The drama will be complemented by a documentary, MR James: Ghost Writer, in which Mark Gatiss steps into the mind of MR James, the enigmatic English master of the supernatural story. A long-time admirer of James, Mark will explore how this donnish Victorian bachelor, conservative by nature and a devout Anglican, created tales that continue to chill readers more than a century on.
Viewers will join Mark on an atmospheric journey from James's childhood home in Suffolk to Eton College and on to King's College, Cambridge, the two institutions where James spent most of his life, venturing into ancient churches, dark cloisters and echoing libraries along the way. By following in James's footsteps, Mark will attempt to uncover the secrets of his inspiration.
---
You may also like to read: