---
---
Today is Vincent Price's birthday and strangely enough DAVID SAUNDERSON has been thinking quite a lot about the great actor recently, visiting the sites around London from Theatre of Blood (1973)
---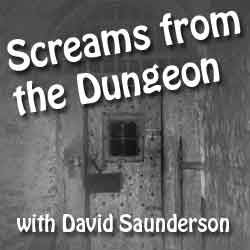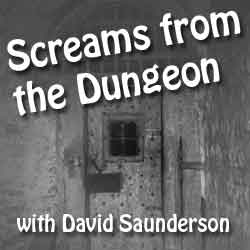 The past couple of weeks or so, I have been accompanying Rondo Award-winning blogger, Peter Fuller, as he seeks out the sites used in the 1973 British horror flick Theatre of Blood.
Peter, a fellow Australian obsessed with horror, is an expert when it comes to Vincent Price and has an encyclopedic knowledge when it comes to the American actor.
Now, you don't become an expert overnight, it takes research. That's why Peter invited me to tail along with him while he worked out where the iconic scenes in Theatre of Blood were filmed in London.
Theatre of Blood stars Vincent Price as Edward Lionheart, a deranged Shakespearean actor who exacts deadly and bizarre revenge on the theatre critics who he believes wronged him by not giving him an award.
Lionheart reenacts bloody scenes from Shakespearian plays to kill or personally destroy his enemies. (The best scene shows Robert Morley being fed his pet poddles a la Titus Andronicus, a play I saw recently at The Globe here in London.)
Theatre of Blood is  a horror spoof and very silly and funny at times. It gave Price, and Diana Rigg who plays his equally nuts daughter, the opportunity to dress and ham it up. I prefer Price's Poe films of the 1960s in terms of horror but Theatre of Blood is certainly up there as one of Price's best films of the 1970s.
Peter Fuller has created The Sound of Vincent Price and other blogs to celebrate the life and works of Vincent Price. Recently, Fuller's new blog, My First Trip Abroad, was named Blog of the Year by the Rondo Awards. The blog was created by Peter by painstakingly transcribing Price's original travel journals. It is a magnificent website and a must-see for any fan of Vincent Price.
People may be surprised to know that Vincent Price, who was born on this day in St Louis, Missouri, 1911, has had a long history of visiting the UK. He first came here as a youth in the 1920s and then returned as an actor in the 1930s and then again as a horror star in the 1960s. There are many places around London that are special to fans of Vincent Price.
Peter Fuller brought me to locations around Chelsea and Putney that were used in Theatre of Blood. Some of the places no filming longer exist but there is still plenty to see and recognise from the film. You can read about them here in Peter's blog.
I learned a lot about Vincent Price during the "field trip" between Chelsea, Putney and Hammersmith pubs and hopefully in the future Peter may like to share his knowledge with a more public tour of former Vincent Price-Theatre of Blood Haunts. I, for one, would certainly sign up for such a tour.
---
---
DAVID SAUNDERSON is the founder and managing editor of The Spooky Isles. In the daylight hours, he works in marketing. By night, he organises ghoulish and frightful ghost tours and events with Spooky London.
---