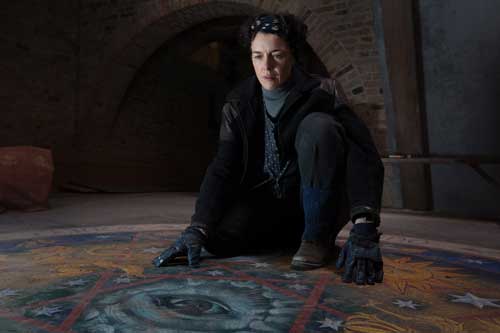 MATT WINGETT talks to writer/director Nick Willing about the DVD release of his super-spooky film The Haunting of Radcliffe House
A rambling lonely house in the Yorkshire Moors, a vast desolate landscape, unexplained sightings of ghostly figures, a sealed room with an altar for unknown rituals, a 150-year-old mystery never resolved – and a modern family who have no idea what awaits them. These are the ingredients for Nick Willing's spine-tingler, The Haunting of Radcliffe House newly released on DVD.
Spooky goings-on were not confined to the on-screen experience, Nick reveals. There was something uncanny about the sprawling building in the Yorkshire Moors that doubled for Radcliffe House. Like, for example, the way it perfectly fitted the script.
"I had this crazy idea that we could find a house which had everything in the script. A studio in the back, a strange copse of trees and an odd labyrinthine cellar that went on forever. It had these big rooms, and rooms upstairs and attic rooms, and then a strange altar room," he says, with a real sense of wonder in his tone.
"When we started looking for the location, we all thought it would be impossible, obviously. There's no house that would have all those things I'd written – why would it? Then on the second day of looking at locations, there was this one place near Boroughbridge on the edge of the Yorkshire Moors. And fuck me if it wasn't exactly what I'd written in the script! I mean that in itself was spooky."
But the coincidences didn't stop there.
"When we started filming, the other thing about that house was it was exactly the period I'd written. 1850s. Since then I've discovered that in itself is quite an unusual thing to have."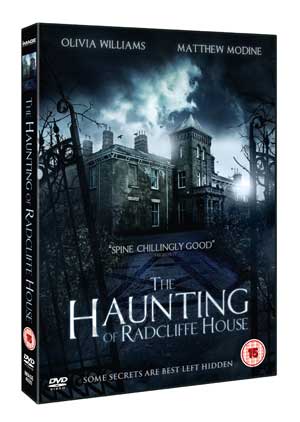 Having found the ideal location, Nick moved the crew into the Crown Hotel at Boroughbridge… only to discover there was a ghost in the hotel too! "In a specific room in the Crown Hotel, there was a woman who appeared in the corridor," he tells me.
And still that wasn't the end of the ghostly goings-on.
"While we were filming in the house we had the wardrobe people in one room so they could put all the costumes up and people could get changed. Our costume designer had a side room – and he saw a woman in white appear. He was quite a cool guy, and I said, 'Have you ever seen ghosts before?' He said, 'Yeah, well, I'm sort of in tune with these things,' so I said 'What did she look like?' and he described her.
The next part of the story only made it weirder.
"I went to the owners of the house and I said 'Is it possible there's a woman in white?' And they said: 'A woman in white, yeah. We haven't seen her for a year or two but she appears in that one room.' Interestingly enough in our film we also had a woman in white, and for our real woman in white, our wardrobe designer had actually hand-stitched her white gown. Creepy!"
Order your copy of The Haunting of Radcliffe House from Amazon
https://youtu.be/NNhaTyNMlgs
You may also like to read: