Today is the 130th anniversary of the murder of Annie Chapman, the second victim of Jack the Ripper, on 8 September 1888.
Ripperologist TREVOR BOND tells us all about it in the exclusive Spooky Isles video.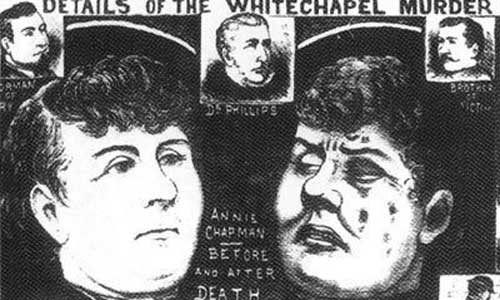 Upcoming 130th Anniversary Jack the Ripper Tours with Spooky Isles
Who is Trevor N. Bond?
Born in South London to an East End family, Trevor N. Bond has long held a deep fascination for social and criminal history, and a particular interest in the Victorian period. He is a author, speaker and tour guide on Victorian crime. For details of tours currently offered by Chronicles: Trevor N. Bond – including topics such as William Shakespeare, rebellions and insurrections, the history of the City of London's eastern fringe, and the bloody and supernatural history of areas such as Westminster and Covent Garden – or if you are interested in booking Trevor for a talk or lecture, visit www.chronicles-uk.com.