BECKY KEANE describes some of the haunted places you should visit in Southport in Merseyside, England
Birkdale Palace Hotel, Weld Road, PR8 
Built in 1866 and demolished in 1969, the only remaining remnants of this grand luxury hotel is the Fisherman's  Rest. Once the coach house to the Birkdale Palace, this now pub was once used to as a temporary mortuary. Fourteen brave lifeboat men died at sea and their bodies were stored here. The actual palace itself was notorious for its hauntings, although not there now maybe the spirits of the lost souls remain nearby. When a demolition team was employed to tear down the building, they reported eerie voices and the lift would act strangely. A young girl was murder by a hotel employee and was discovered under his bed. Although the building isn't in its physical glory maybe the spirits are still wandering around thinking the hotel still exists. Why don't you visit The Fisherman's Rest and have a drink or two?!
Read more in Murder, Suicide and Faded Seaside Glamour in Southport's Haunted Hotel in The Spooky Isles
Ince Woods, Ince Blundell, Crosby 
A notorious accident black spot, blamed on the grey lady or nun, Ince Woods is loved by walkers and ramblers. The grey lady has been seen wandering along Cross Barn Lane to the local main road and standing amongst the trees in the woods. If you have the pleasure of visiting why not take trip up to the village just up the road?
Ralph's Wife's Lane, Banks, PR9 8ER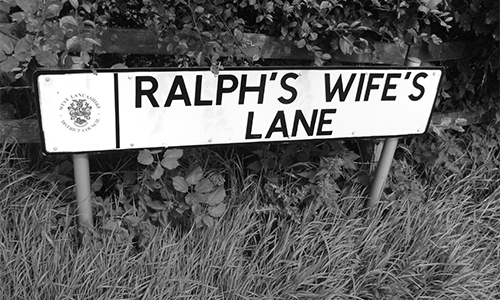 Visions of a ghostly lady on dark winters night walking from St Stephens Church to Fiddler's Ferry are seen holding a lamp searching for her husband who was lost at sea. Ralph was thought to be smuggler or fisherman. Connecting the main road from Banks with Crossens to the south, Ralph's wife lit lamps in her window every night until her death so her husband could return home. The area of their home is now two bungalows. Poor Ralph's wife is still searching for her love.
Formby Sand Dunes, The National Trust, Victoria Road, L37 1LJ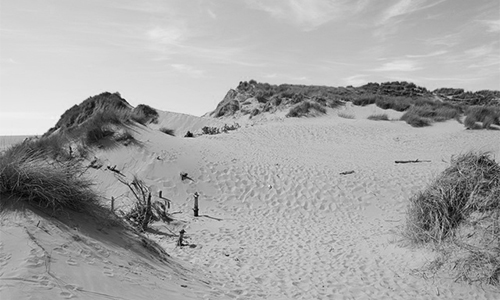 Splashing, wet sounds from the sand, an ungodly hound with glowing eyes likes to stalk the Formby sand dunes between Liverpool and Southport. Roaming the shoreline, the phantom black dog named 'Old Trash' or Skriker, brings ill fortune to anyone unlucky enough to bump into it.
Tower Grange House, Grange Lane, Formby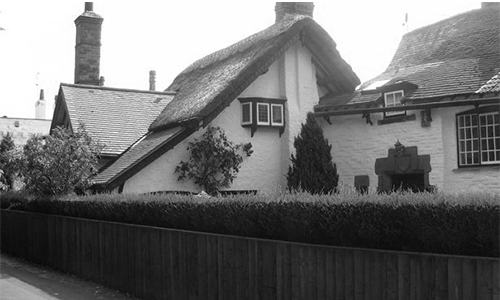 A priest hole connecting the next house, spooky sounds over a baby monitor and footsteps are encountered by owners of one the oldest homes in Sefton. Being a private home it is listed in the Doomsday Book. Tower Grange House hosts crying from a young girl from where an old shed yard area was. A hand creepily appears from underneath a bedroom door. Terrifyingly it taps and sometimes tries to wake sleeping people. Hushing is heard over the baby monitor and footsteps are heard walking to the nursery. The family parrot living in the priest hole corridor became distressed one day and threw himself out of the room, flying round in circles until he passed away. I think this has to be one of the creepiest places I've heard about, if you think so to and decide to visit please remember the family's privacy and seek permission too.
---