Chris Rush is not only Ireland correspondent for Spooky Isles but a bestselling Irish Horror Writer from County Wicklow in Ireland. Saint Patrick's Day marks the anniversary of his debut novel 'Folklore' which remained in the Amazon top 100 of its genre for a year and is back into the top 20 once again.  His second book, 'All Shall Suffer' has consistently received five star reviews, so ANN MASSEY O'REGAN decided to check them out for herself!
"If you hear her scream, you or someone close to you is going to die."
Folklore seems on the face of it to be about a close knit family dealing with seemingly mental illness and tragedy tinged with traditional Irish superstition. However, at the root of any folklore tale or superstition is a grain of truth…or more.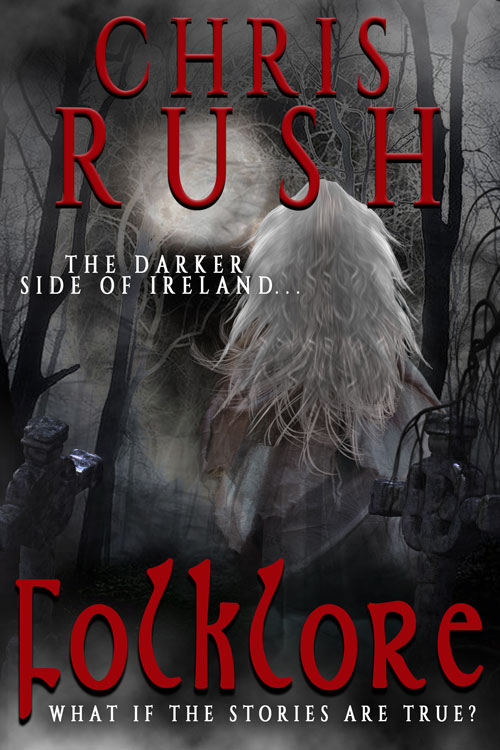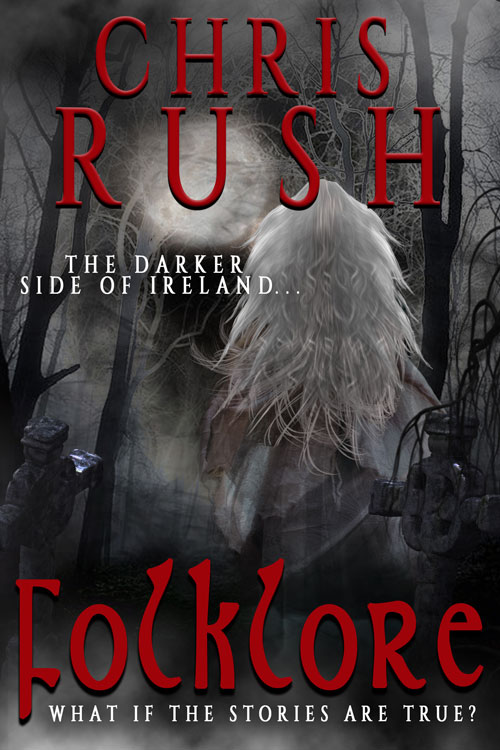 Kevin O'Brien lives in rural Ireland and is struggling to come to terms with the untimely death of his wife. A family divided soon come together as they tackle inexplicable horrors and loss, revealing dark secrets and the terrifying reality that the stories of old are true.
Respectfully written and well researched, Chris Rush explores our deepest fears that stem from traditional Irish tales and turns them into a living nightmare for the O'Neill family. Folklore is much more than a horror story and not for the faint hearted. The characters are so well written I could feel their fear and anguish.
Elegantly written yet darkly descriptive, Folklore is chocked full of raw emotion and scares a plenty and definitely a read for a dark night.
 "I want to bring about an eternal darkness, and it all starts with you."
 Once more Chris Rush has taken ordinary Irish family life and created wickedness and bloodshed that can scarcely be imagined.
An elderly couple, hit by personal tragedy are feared and despised in their hometown. Stephanie Moore has mystical gifts but like many she is deemed as cursed. Children are warned to stay clear of the house as tales of evil spread from generation to generation. Finally, when a local child goes missing, the frenzied community take matters into their own hands.
Chris Rush explores how fear and a lack of understanding lead to a pitch fork wielding mob mentality and ultimate tragedy. From here he cleverly delves into the repercussions of taking on supernatural forces that cannot be controlled, unleashing a being more sinister and bloodthirsty than anyone could ever have believed.
Much darker and more intense than his debut offering, Rush's definitive style remains the same. Well written and thoughtful characterisation and descriptive narrative are at the heart of what is without a doubt a thoroughly enjoyable but terrifying read.