There are some exciting events in Ireland at Halloween, but the one that stands head and shoulders above the rest is Horror Expo Ireland 2017.
Building on the incredible success of the inaugural Expo last year, founder and horror visionary
Dr. Sarah Cleary took time out of her busy schedule to tell ANN MASSEY more about the eventt.
ANN: Horror Expo Ireland 2017 is the biggest horror event in Ireland this year. With so much on offer it not only takes a lot of planning but a lot of creativity.  How did the idea all begin?
SARAH: As a lifelong horror fan, I have always been in search of an event which fuses fandom and critical inquiry on the genre. Having gone to many academic conferences and fan conventions both in Ireland and abroad I felt that there was a gap in market for the provision of an event for ardent Horror fans who are as interested learning about horror as they are in meeting professionals within the industry. Hence I decided to fuse the idea of a conference and convention and I got the Expo.  That said I am very lucky to have the support and partnership of my brother whose company Cleary Media has enabled us with the opportunity to collaborate on something we are both very passionate about while creating a community of individuals to share this passion with.
Tell us a bit about yourself and your background Sarah and why you are so passionate about horror.
Well, my entire life, both personal and professional revolves around horror. I could spend the day writing on the subject, working on the Expo and then happily sit down and watch a double bill from the zombie genre before picking up a book before bed.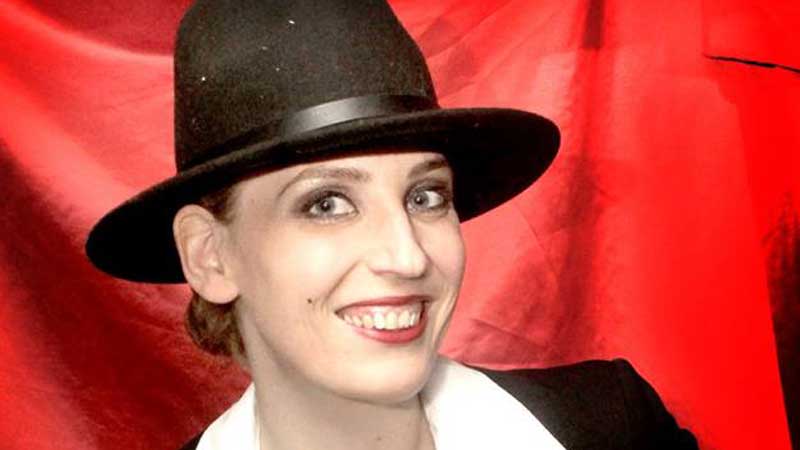 I guess it all started with my dad reading me Brothers Grimm fairy tales. Skipping past the happy endings, I would always request the more gruesome titles to be read. I would revel in tales imbued with gore, death, murder and ghostly carryings on. After that I became a massive reader. Devouring (Stephen) King, (James) Herbert, (Clive) Barker and Ramsey (Campbell), when I could get away with it I would also sneak a peek at so called "unsuitable" films. My first memory of seeing a Horror film, is probably sitting in the hallway of my parents' house straining to see Silence of the Lambs through the crack in the door as they watched it safe in the knowledge I was asleep.  But I had snuck out. Way past my bedtime, I was mesmerised and just when I thought I had gotten away with it, I was spotted and sent back to bed.
Years later, having done a Masters in Popular Literature I was given the opportunity to do a PhD in Horror. Always intrigued by the manner in which Horror is constantly used as a scapegoat in cases where children commit crimes or embark upon anti-social behaviour, I decided to specialise in the manner in which the genre has been controlled regulated and restricted in response to its alleged effects on Children since 1931 to the present day.
In compliment to my work on the genre I also have spent the last 13 years producing "The Rocky Horror Picture Show Ireland" in Dublin's Sugar Club. A task which has kept me busy over the past decade or so and completely immersed within cult culture.
What makes Horror Expo so unique is the diversity. Tell us some more about what is on offer.
Well, since we are beginning to release our acts, it's a little bit of a secret, but I can tell you that we have a jam packed line of guests coming over to us. From films makers, documentarians, seasoned and renowned writers, film critics, directors, actors, SFX demonstrations and Horror academics. You want it we have it. It's fair to say that we are very excited about what's on offer.  The guests will be taking part in readings, screenings and round table discussions and Q&A's. With the focus on audience participation and collaboration it is our hope that everybody has a really inclusive and immersive experience sharing their thoughts on the genre we all love so much.
Paranormal Researchers Ireland were a huge hit at last year's event and this year they are back for more. What is their appeal?
Ah yes, we love Tina and the gang. Their passion for the paranormal is palpable! It's infectious and that's the allure I think.   When they speak on the subject of the paranormal it's imbued with excitement and a desire to share their experiences to not only entertain but also help those who think they may be experiencing something out of the ordinary.  But in saying that, what attracted me to them was also their honesty.  For the most part they claim that the paranormal is usually explained rationally and it is their job to investigate and placate home owners. And all of their work is voluntary, which find admirable, especially considering the amount of time they spend on investigations and the cost incurred with all the various apparatuses.
Giving demonstrations throughout the day- they are definitely one act not to be missed.
The event is at Halloween which is fantastic and in none other than the surroundings of the prestigious Freemasons Lodge. How do you think such a location contributes to an event like this?
The first time I walked into the Freemasons – I was truly gobsmacked. It's a stunning venue. But what's more, while it is based in the city centre, it's such a mysterious building that not many people are familiar with. I think this aura of intrigue really adds to the proceedings especially considering the subject matter of much of the discussions.
You really have the horror fan at heart and the diversity means that there is something for everyone. Why do you think this is so important?
The horror genre is huge and ever growing, especially the field of critical research. Whether you working within the role of a critic or simply have a vested interest in the genre, people are hungry to learn about that which they love so much.
What we have tried to do is give Irish Horror Fans a chance to sample a wide range of disciplines; from actors to academics to engage with the horror genre on numerous levels.
For example, one guest that I am very excited to have over is an academic who specialises in Goth Culture and she will be giving a talk on its perseverance as a lifestyle choice, fashion and aesthetic. But let's say for example that this particular area is not to your liking we will also be running simultaneous demonstrations, screenings and readings so there is always something to keep you entertained.