Friday, 9 November 2018, is the 130th anniversary of the killing of the last Jack the Ripper murder – Mary Jane Kelly – on 9th November 1888.
9 November 1888: The body of Mary Jane Kelly is found in her room, 13 Miller's Court, Dorset Street, Spitalfields.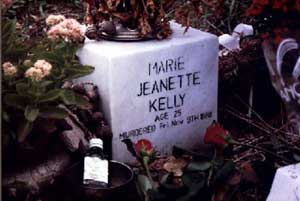 She is believed to be Jack the Ripper's last victim.
Ripperologist TREVOR BOND tells us all about it in the exclusive Spooky Isles video.