Looking for a new film to feast your eyes on? KAYLEIGH MARIE EDWARDS tells us about The Retreat, currently in pre-production; this supernatural scare-fest will have you jumping up to turn on the lights…
---
Inspired by their idol, Mary Shelley, Susan and her fellow female writer friends head to a remote island to write horror. Their only communication with the outside world is through the caretaker and his wife, who reside on the other side of the island. With the only way off the island a once-weekly supply boat, no other residents, and long winter nights, this seems like the perfect location to get the creative juices flowing. Each of the group takes turns in reading aloud a story from the book 'Fantasmagoriana', as did Lord Byron 200 years previously.
Just like Byron, Susan sets each writer the challenge of developing their own classic horror story. However, Susan and co. find themselves in their very own real-life tale of terror when the caretaker, whilst carrying out a seemingly harmless task, accidentally resurrects a long-dead supernatural entity. Cue the classic fight for survival against evil as the group is pitted against the odds, with no escape.
The Retreat, co-written by a female writer, and about a group of female writers who are emulating a female writer, really ties together the idea that your mind plays tricks on you in the dark, and leaves one to wonder what might have been going on in Mary Shelley's mind whilst she wrote her classic.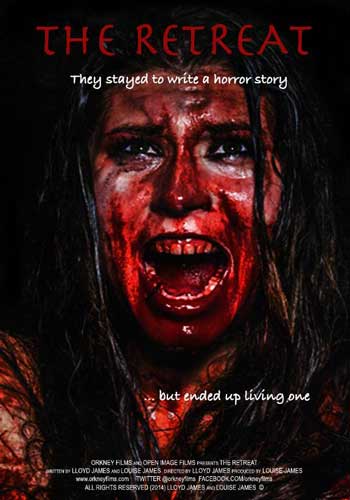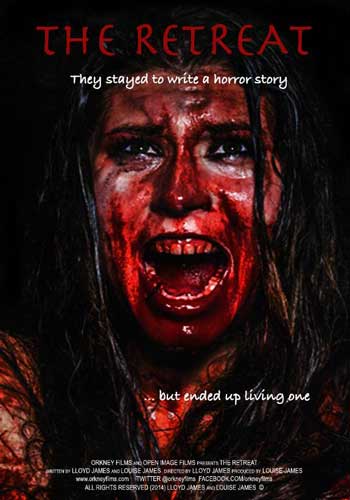 Co-writer and producer, Louise James, indicates that the focus is on isolation and survival, which is reminiscent of films like The Thing (dir. John Carpenter, 1982) and Alien (dir. Ridley Scott, 1979). James draws a comparison, stating that 'both of those films are about a group of people who are stuck in an isolated location with an entity wanting to kill them'.
Inspired by Orkney, where writers Louise and Lloyd James live, audiences can expect to relate to that familiar feeling of isolation in darkness on those long winter nights. Everyone has experienced that feeling of being cut off from the world, especially at night, and The Retreat fleshes this out and hits you with the things you don't want to think about when you're alone in the dark.
With an almost all-female cast, it might be easy to jump to the conclusion that the film centres around the cliché of 'girl power'. However, the fact that the evil entity itself is actually female and hunting down our beloved group flips that on its head and slices through the 'sisterhood' fallacy. There's no safety in gender, and it's very doubtful that there'll be safety in numbers either when it's a battle of mortality vs. resurrected evil.
Just remember, when the winter rolls around, lock your doors, wrap up warm, and turn down the lights, as you 'retreat' into the screen and into your own nightmares.
---