5 Haunted Places to Visit in Glasgow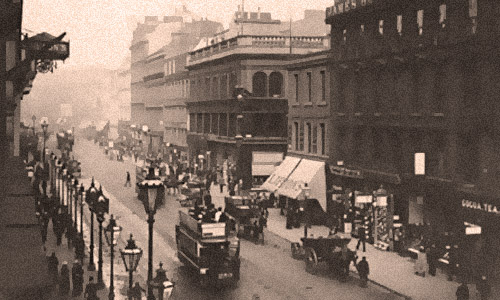 ---
Guest writer ROSIE McCLUNE says Glasgow is no mean city when it comes to hauntings and paranormal events. 
---
Scotland is well known as one of the most haunted countries on earth. The City of Glasgow is no exception. Situated on the River Clyde, Glasgow has slowly grown over the centuries from a humble fishing village into the Second City of the Empire. It is now, a bustling, contemporary, metropolitan city. It is a town which is well known for shipbuilding, "passionate" citizens and deep fried Mars Bars suppers. Being a city so rich in history and retaining many of its original ancient buildings, of course there are going to be many tales of the spooky and paranormal, wherever you go. Here are some of the most popular.
---
Southern Necropolis
Glasgow city centre is home to two large, Victorian cemeteries. The Necropolis and the Southern Necropolis (Necropolis meaning City of the Dead). Located in the Gorbals area, the Southern Necropolis is reputedly home to White Lady. As the story goes, the White Lady is a stone memorial in the shape of a veiled lady in the resting place of John S. Smith, his wife Magdalene and their housekeeper, Mary McNaughton. Magdalene and Mary were both tragically killed when they were hit by a tram car in 1933. Many witnesses have reported seeing the  statue of the White Lady turning her head as they walk past and at night time have seen a white figure float through the cemetery then disappear into thin air. Could this figure be one of the ladies who was so tragically killed in the accident?
---
Related Posts via Taxonomies