The Giant Ram of Derby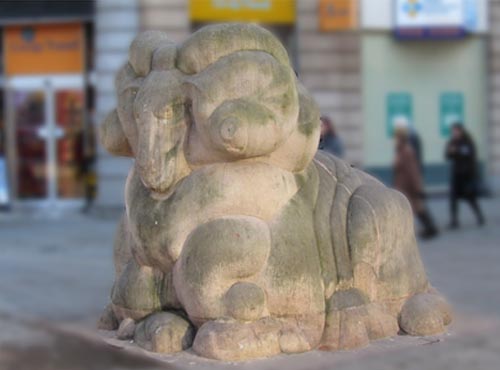 ---
ELLIOT DAVIES uncovers the fascinating and grotesque origins of Derby's city mascot – a giant ram.
---
The city of Derby has adopted a ram as its mascot.
You'll find rams everywhere: From Derby FC's insignia to a line-drawing on all council livery (though I've always thought this to look more like a snail). You'll also find a ram sculpture by Michael Pegler in the city centre.
This can all be traced back to an English folk song which dates back to at least the 17th century. It's called The Derby Ram, or As I Was Going to Derby.
Like many old English folk songs, it proves that by no means has music only recently been infected by a grim obsession with violence and the macabre.
Related Posts via Taxonomies