The Spooky Isles is keen to publish your original articles about the paranormal, horror and dark history in the UK and Ireland.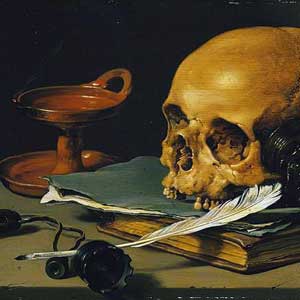 The Spooky Isles loves providing our readers with the creepiest, spookiest and most horrific articles possible.
And to do that we rely on the talents of our guest writers.
Write for us, send us your articles
If you have an idea for an non-fiction article or review that you would like to submit or would like to write something but need some inspiration or advice, contact us on the form below.
You don't have to live in the UK or Ireland to submit a story, but the subject matter must relate to the Spooky Isles and it must not have been published previously.
Subjects might include:
Tales of the paranormal, like haunted houses or ghost hunts
Historic murder and mayhem like Sweeney Todd, Jack the Ripper or Sawney Bean
Reviews of ghost tours or live events you have attended
Horror films made in the UK or Ireland, or were based on the work of British or Irish writers, like Dracula or Frankenstein
Some cool spooky folk tale or urban legend from your town or somewhere you've visited
Really anything that you think is horror or ghostly and has happened in the UK or Ireland
Of course, if you are not sure, contact us anyway and we can chat about it.
Ideally, articles should be between 600 and 700 words. But we can discuss specifics when you contact us.
While we are keen to give all writers a go, regardless of their experience, we reserve the right to refuse publication if we feel the story does not fit the spirit of the Spooky Isles.
You can contact us by email at editorial (at) spookyisles.com – please replace (at) with an @
PLEASE NOTE: The Spooky Isles is a not-for-profit site and payments are not made for contributions. However, we will do all that we can to promote contributors work through our website, social networks and other marketing exercises.
Spooky regards
David Saunderson
Spooky Isles Editor