The Monster Hunters Keep London Safe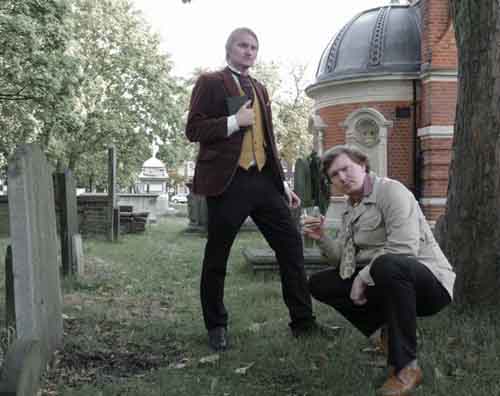 ---
The Monster Hunters takes place in 1971 and follows Roy Steel, ex big game hunter, ladies man and scotch aficionado, and Lorimer Chesterfield, London University's professor of Occult Studies as they track down and eliminate vampires, werewolves and bog monsters on behalf of enigmatic millionaire Sir Maxwell House. We spoke to Lorimer and Roy's alter egos Peter Davis and Matthew Woodcock
---
Spooky Isles: So first tell me – how did you both get into making scary haunted fun things like The Monster Hunters?
Matthew Woodcock: Well, we first met about 10 years ago at the London Dungeon. We were both actors there, so it constantly involved being funny, spooky and scary all at the same time! We realised that we had very similar senses of humour, and worked well together, so we decided to do our own thing in our spare time as well.
Spooky Isles: What is that thing you do in your spare time as well?
Related Posts via Taxonomies