The Last Man Hanged at Reading Gaol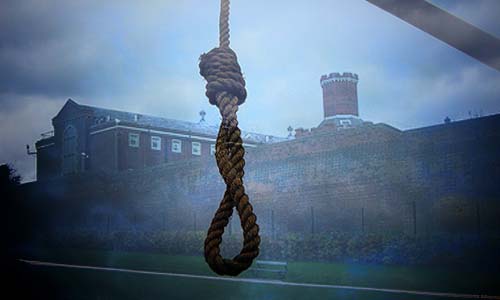 ---
John Gould went down in history (in more ways than one) as the last man to be publicly executed at Reading Gaol. NICOLA CARPENTER describes the unspeakable crime that led him to the gallows.
---
"Good people all I pray attend,
On earth my life will shortly end,
For dreadful murder my life is took away,
I my dear child is basely slay,
I gave her the sad and dreadful wound,
And left her bleeding on the ground,
John Gould is my name,
I bought myself to grief and shame,
To grief and shame it does appear,
In Windsor Town in Berkshire,
My early grave will be made soon,
No tears will fall on my earthly tomb;
No flowers or grass on my grave will rise,
No stone will mark where m body lies."
(Verse written at the time of Gould's execution in 1862)
On 30th December 1861 at his home in Clarence Clump, Clewer near Windsor, Berkshire, John Gould a hod carrier, aged 39, murdered his seven-year-old daughter, Hannah.
Related Posts via Taxonomies