Andy Erupts about Dysmorphia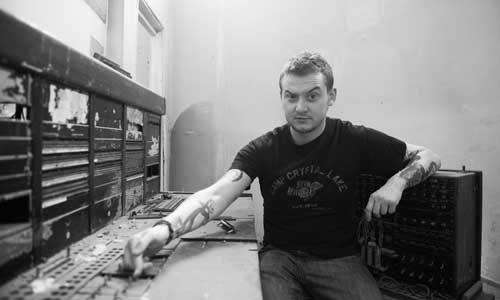 ---
Spooky Isles talks to Andy Stewart, horror movie enthusiast and www.andyerupts.com editor from Glasgow, about his debut short film Dysmorphia
---
The name Andy Stewart may not be one that is immediately familiar to everyone. Sure, there may be some people who remember the late, kilted, Scottish singer, though that is not who this is about. If THIS Andy Stewart has his way, horror fans everywhere will know his name.
Born in Glasgow on Halloween 1980, Andy grew up with what he calls "an unhealthy fear of masks" and "an obsession with horror films", one that he nurtured as he grew.
After a spell working as a freelance sports journalist covering Scottish 3rd Division football matches, he turned his attention back to horror and on June 1st 2011, started the horror blog AndyErupts.com as a "means to moan about the current remake culture".
The year and a bit since has seen the site grow to become one of the UK's most respected upcoming horror blogs, one that has attracted interviews with the likes of Tony Todd (Candyman), Michael Berryman (The Hills Have Eyes), AJ Bowen (A Horrible Way To Die) and Bill Moseley (The Devil's Rejects).
Related Posts via Taxonomies