Golfers, Ghosts and Castle Stuart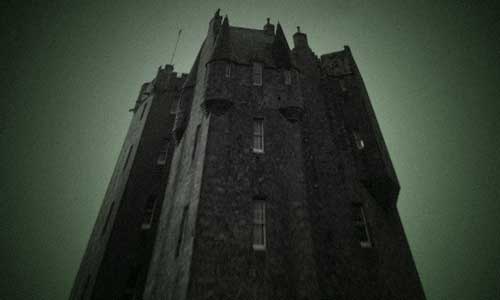 ---
FRANCES ABBOT reveals the mysteries of haunted Castle Stuart in the Scottish Highlands
---
As I write, the Scottish Open has just come to the end of its second year on the golf course at Castle Stuart in the Highlands. I watched the players on the television news play their putts, birdies and bogeys on the scenic greens by the shore of the Moray Firth, and I wondered if the golfers ever looked behind them at the towering mass of the castle glowering over their shoulders. Did they ever feel a frisson of fear? They should have, for Castle Stuart has been haunted for 300 years.
For me Castle Stuart was just a name on a signboard passed on the road to the airport to pick up visitors a few times a year. Set back as it is from the winding road, there is nothing to be seen of the castle apart from a glimpse of its dark turrets rising above the trees.
It remained a tantalising mystery until the day I was browsing the local history shelves of the reference library and discovered a small book with a truly lurid front cover picturing the castle in reds, orange and black, and a title in white screaming the words THE MYSTERY OF CASTLE STUART in ghostly graphics. I pounced on it.
It didn't disappoint. It was written in 1930 by a local man who had heard the tale as it had been handed down orally over the generations. A mysterious ghostly tale it is, but the part that grips the imagination is the foreword written by the owner of the castle when, in 1996, he was making it habitable after many years of neglect.
Related Posts via Taxonomies