How the Jack the Ripper Murders began

---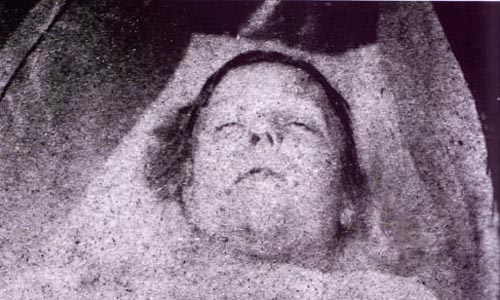 ---
124 years ago early this morning Jack the Ripper claimed his first victim. Ripperologist JON REES looks at the horrific murder of Mary Ann Nicholls that began what we now know as the Whitechapel Murders.
---
August 31st, 1888 approximately 3.40am: 
Two cart drivers named Charles Cross and Robert Paul on their way to work pass through Bucks Row and come across what they think is a tarpaulin. On closer examination they realise it is a woman with her skirts raised. Thinking she is alive and drunk, they lower her skirts and plan to inform the first policemen they come across, doing so by informing PC Jonas Mizen. In the meantime PC John Neil has come across the woman during his beat, and when Mizen arrives Neil has summoned PC Thain to assist. The three police constables discover what the cartmen missed in the sparsely lit street. The womans throat had been cut and she was dead.
Related Posts via Taxonomies