Screaming Lord Sutch does Jack the Ripper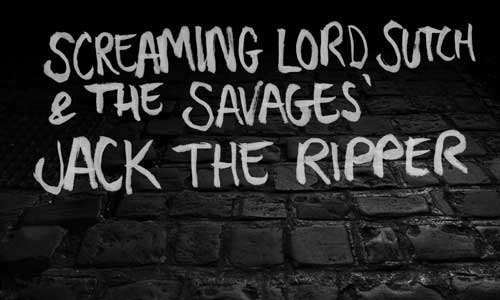 ---
DOM COOPER tells how Screaming Lord Sutch performed 'Jack The Ripper' with a butcher's knife in one hand and rubber entrails in the other
---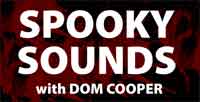 Scaring the young girls with his croak, cloak and red mouth, Screaming Lord Sutch creeps his way through a crowd. Atop his head is a small top hat that looks like a glazed pork pie. His hair is raven black, his face paled, his eyes sunken. Draped on his shoulders is a tatty cloak, in his hand an old doctor's bag. His band 'The Savages' play on the stage, calling out in repetition, 'The Ripper, Jack The Ripper'. Each responding line from Sutch is delivered with a snarl, a sneer and a roar. Words are spat out into the audience's faces, causing panicked screams. Sutch tells the song's tale simply with short lines, riffing on the Ripper legend with Victorian vaudeville menace.
"There's a man who walks the streets of London late at night.
The Ripper, Jack The Ripper.
With a little black bag that's oh-so tight.
The Ripper, Jack The Ripper.
He's got a big black cloak hangin' down his back.
The Ripper, Jack The Ripper."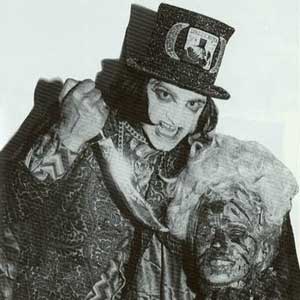 This live performance is a heightened version of the record 'Jack The Ripper' by Screaming Lord Sutch & The Savages. It was released on Decca in 1963 and produced by Joe Meek.
Related Posts via Taxonomies