Today we celebrate 100 years of all-time horror great Peter Cushing. DAVID SAUNDERSON shares his memories of the great man.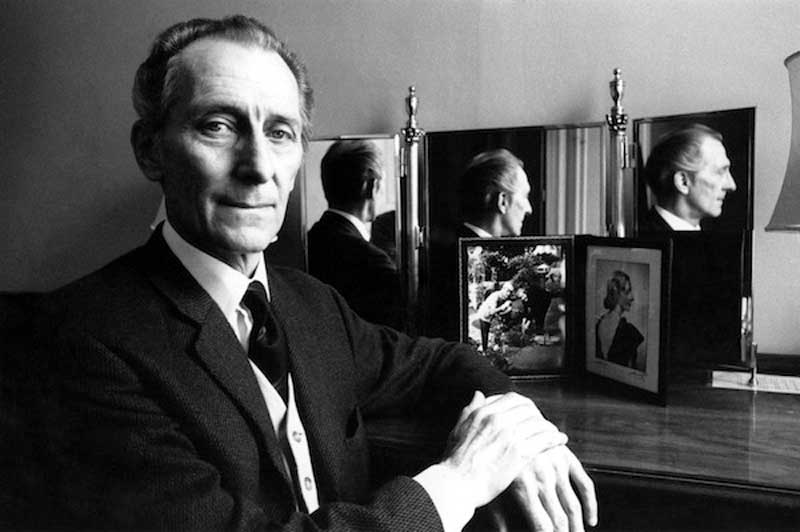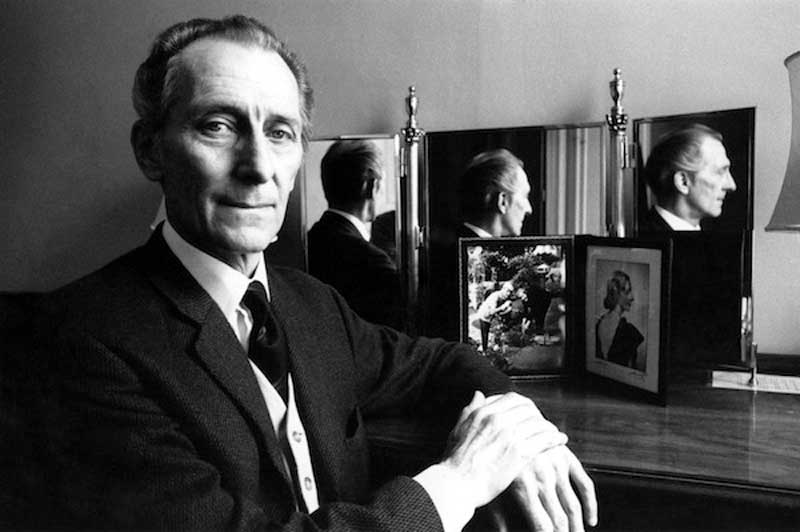 I first started watching classic horror films when I was about 12 or 13 and Peter Cushing – as one of the world's most famous actors to appear in horror films – came to my attention quickly.
Cushing's films were not as accessible to me at the time as say the old Universal films, which were on the telly every week. But I kept a close eye on the television guide to make sure that I didn't miss his films when they were on late at night.
Frankenstein Must Be Destroyed (1969) is probably the first Peter Cushing film I saw, other, of course, than Star Wars (1977) where he played Grand Moff Tarkin.
I enjoyed that Peter Cushing seemed to be more than a "horror" actor.
There were lots of little cool things about Peter Cushing – like he had travelled to Melbourne, Australia, with Laurence Olivier's Old Vic company in the 1940s and had appeared with Laurel and Hardy in A Chump at Oxford (1940).
Here was a man who played Baron Frankenstein and Van Helsing, but he was also Sherlock Holmes and in Star Wars. There was so much to learn about him and I remember reading his autobiographies in old people's Large Print edition from my local library.
In the pre-internet days, it was hard to find information about horror actors of the past, but the stuff I did find was awesome.
The day Peter Cushing died
I still remember the day Peter Cushing died.
I was working in my first job as a cadet newspaper journalist in Australia when I saw the news come through on the wire (in the days before internet).
I took the article and layed it out on the Cybergraphic system that News Limited newspapers were using. I did this for myself because I knew the newspaper might run it up as a small "brief" article, rather than the front page news that I knew his departure deserved. I still have the article somewhere and if I find it, I will scan it and place it on Spooky Isles.
Boris Karloff is no doubt my favourite actor but Peter Cushing comes a close second.
And I like them both for nearly the same reasons.
Both Cushing and Karloff shared the same personas.
They were both known as onscreen monsters but off-screen they were gentlemen to the very core. You could enjoy being scared by them on screens but you knew in real life they were good blokes – which is mostly rare, I think, in the world of acting and movies.
Peter Cushing had the great talent on making the sometimes ridiculous lines written for him in some very dodgy horror films seem real and sensible.
He took his job seriously and you could tell that his characters believed what they were saying, no matter what the nonsense.
It is for this reason why I reckon the Hammer Frankenstein series of films are far more fun than say Hammer's Dracula films. If you put Peter Cushing in a film it cannot fail to be a better film. (Christopher Lee is fantastic but Cushing's Van Helsing made those films. You only have to look at the ones he didn't appear in to see that without Cushing, Hammer Draculas are lacking.)
The 100th anniversary of Peter Cushing's birth has rightly caused a lot of excitement over the past couple of months. I am in Australia at the moment so unfortunately I can't take part in the tours and exhibition in Whitstable in Kent that are happening to celebrate his birthday.
In my own way I will celebrate Peter Cushing's birthday the way it should be – enjoying his films and remembering why he is one of the main reasons why Hammer Films became a worldwide success!
Feel free to comment below about how you feel about Peter Cushing below.