Reading Time:
3
minutes
Attack the Block centres around a teenage group of friends who find themselves having to fight off predatory aliens who have invaded their council estate in south London. With the announcement of a sequel in the works, TACE DORRIS, takes another look at this cult classic on its 10-year anniversary.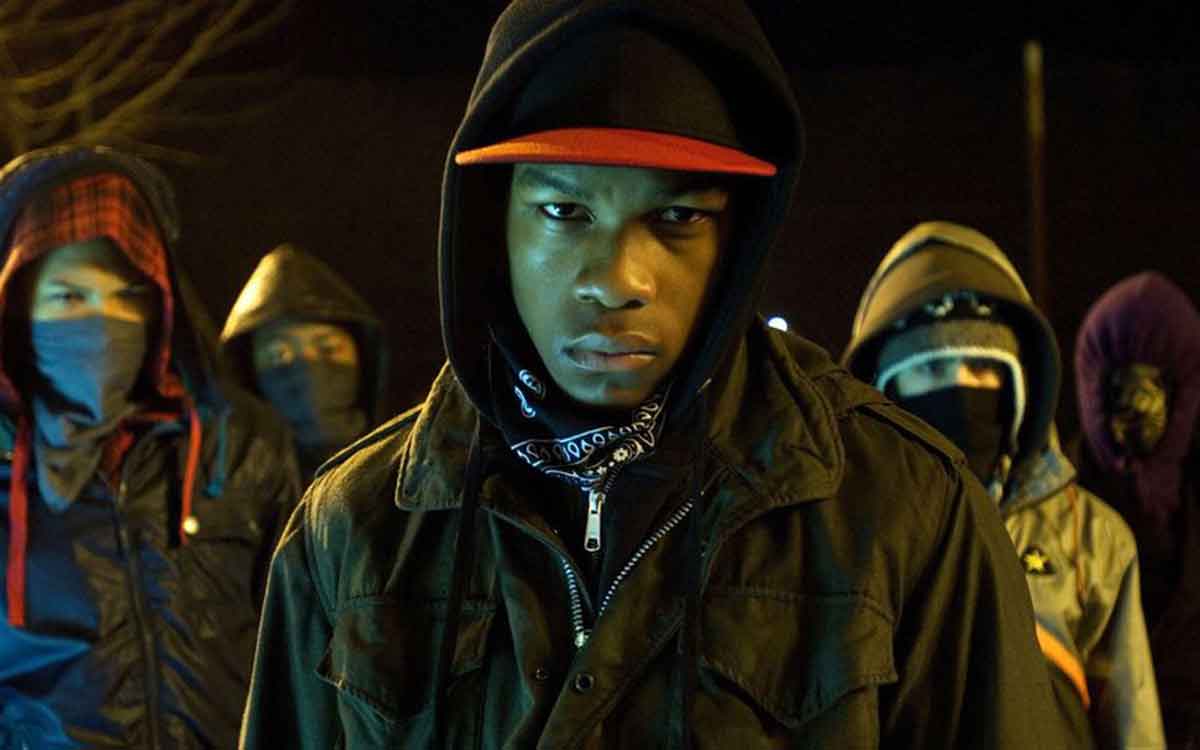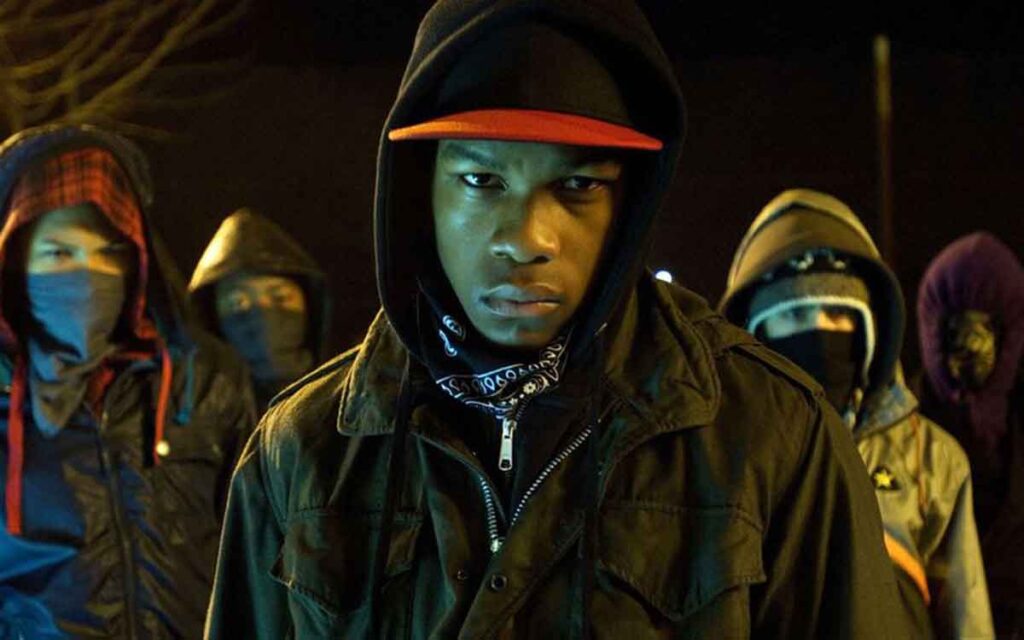 TITLE: Attack the Block
RELEASED: 2011
DIRECTOR: Joe Cornish
CAST: John Boyega, Jodie Whittaker, Alex Esmail, Franz Drameh, Leeon Jones, Simon Howard,
Luke Treadaway, Jumayn Hunter, Nick Frost
Review of Attack the Block 2011
On Guy Fawkes Night, Samantha (Jodie Whittaker) is mugged by a teenage gang: Pest, Dennis, Jerome, Biggz, and leader Moses (John Boyega). When a meteor falls from the sky into a nearby car, Samantha escapes. Moses searches the car for valuables when his face is scratched by an unknown creature. It runs away, but the gang chases and kills it. Hoping to gain something for it, they take the dead alien to their local dealer Ron and his boss Hi-Hatz, to store in the grow room. Little do they know they've just killed a female alien and all the males are following looking to find her. This turns their estate into a sci-fi battleground where the inner city vs the outer space.
Unlike most of the invasion movies at the time, It blended scares and laughs with the much-needed social commentary, that drew many of the cast to the film. Franz Drameh, who played Dennis, said: "At the time, especially for young Black actors in the UK, everything was extremely stereotyped. The nice thing with Attack The Block was that it was a story about these kids from the hood that was very nuanced. It had deeper underlying messages. It was just something that we hadn't seen before."
In 2011 there was a host of Alien Invasion movies released. We had, Transformers, Captain America (from the Avengers saga), Super 8, and Battle Los Angeles, to name a few. These mega-budget films overshadowed Attack the Block somewhat and ticket sales weren't great. The fan base grew due to film festival audiences and online streaming.
This is an urban adventure film, it's a well-paced, humorous take on an alien invasion in a London council estate. An estate in which these kids don't see a big future for themselves. The growth of the characters throughout is the real story. That's why it's so highly anticipated to see where Moses and those left have done with the lessons learned during the invasion.
It was the first movie performance for many of the cast who were auditioned right out of college. It was also the writing and directorial debut of Joe Cornish. It has been awarded for its clever cinematography, fast-paced, grounded acting, humour, and thumping soundtrack.
Fun Fact: The monsters were initially stunt-people in gorilla costumes! The freaky 'matt black' alien coat that reflects no light was changed in post. Will we see a new scarier hybrid in the new production?
John Boyega announced the news on Instagram, the Star Wars actor wrote: "Yes, Attack the Block 2 is happening! Yes, I'll be starring and producing! Yes, I'm bloody excited! London VS them tings. It's been a decade since Attack the Block was released and so much has changed since then," He added, "I'm excited to see this heightened story return to the streets of London. Moses has remained one of my favourite characters to play and bringing him back is a huge honour."
With its unique take on Alien Invasion set against the streets of South London, the return is long overdue. It's the perfect time for Cornish and Boyega to reflect on the last decade. What changes have happened for the main characters? Are they still facing the same issues today, still under attack from the political system and another Alien Invasion?
It's happening! Believe.
Watch Attack The Block 2011 Trailer