Reading Time:
2
minutes
Guest writer and paranormal investigator NATALIE FOWLER PHELAN has been chatting to some of Ireland's leading Paranormal Teams to discover what makes them tick and their favourite place to investigate in Ireland. First up is Back in Time.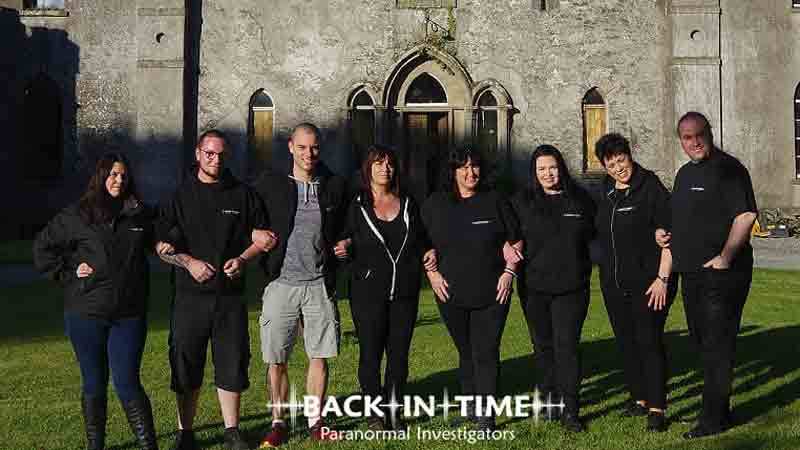 Who are Back in Time?
Back in Time hails from many counties in Ireland and were brought together by their love of the paranormal. Founder Michelle Connolly tells me that they were established in 2015. As individual investigators for many years the team gradually came together and grew to the eight members they have now.
Michelle says: "We play by the rule of old school investigation using trigger objects, music, re-enactments and séance.
"We like to design our own experiments based on the location in which they would be used. We have both true believers and open-minded sceptics on board which I feel brings a great balance and we welcome all ideas the team come up with.
"We always start our night investigations off with a group chat to help us absorb the atmosphere and acclimatise ourselves to the location.
"This allows the spirits to get to know us a bit better too. We like to keep the energy positive both within the team and the location. We bring ourselves 'Back in time' and visualize past events in each room.
"What books might have been read by the fire, what music might have been played at parties. Love and heartache, births and deaths. We try to be aware of what energies may be held within the fabric of the building.
"Each member of our team has a vital role to play, no one is just an investigator. Our tag line is simple, "The spirits are calling."
Drawn to the Hauntings of Loftus Hall
"Each of us has a location that we are drawn to or feel a connection to.  Charleville Forest Castle, Mullingar Arts Centre, Leap Castle and Crumlin Road Gaol to name but a few.  As a collective however, we must agree that Loftus Hall in County Wexford hits the spot.
"What is known as the most haunted house in Ireland it holds a lot more than a spooky story as Back in Time have discovered during our time investigating the Loftus Hall. From a dark entity residing in room 13, an abusive priest, murder, deathly disembodied screams, poltergeist activity to protective nuns, soldiers on their watch, spirits interacting with our trigger objects and the many good spirited children that graced us with their presence."
"We enjoyed every single night we spent there and there was no such thing as a quiet night! Our team made quite a connection with the resident spirits, even turning the heads of our most sceptical teammates into open minded curious beings."
Follow the investigations of Back in Time on Facebook.